Masterful Executive Resume Services …
for Forward-Thinking Career Contenders
Click below for a message from the owners, Rob and Jacqui Barrett-Poindexter:
Audio clip: Adobe Flash Player (version 9 or above) is required to play this audio clip. Download the latest version here. You also need to have JavaScript enabled in your browser.
WHAT DO WE DO?
We Deliver Strategies That Are Career and Job Search Game Changers!
We Drive a Return on Your Career Investment (adding dollars to your bottom line).
By breathing life into your career story, we can help you shave weeks–often months–off of a rigorous job search. For clients making $50K to $450+K per year, we generally help you save hundreds, thousands and even tens of thousands by shortening your search. Our compelling content also attracts higher level and more precisely focused interviews that can lead to a boost in your salary earnings.
We realize that 'tooting your own horn' is not easy, and we lift that burden from your shoulders. As one client said, "It's the process of working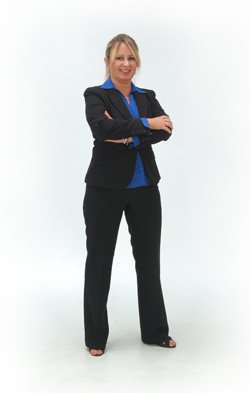 with you, the questions you ask (the dialogue) that crafted such a valuable final product."
If you are looking for a cookie cutter service for a couple hundred dollars, or someone who claims they can write a robust portfolio of career communications messages (resume, LinkedIn, cover letter suite, etc.) on the cheap, then we are probably not a fit for your needs.
However, if you want to roll up your sleeves and collaborate with a top-of-her-game, hard-hitting, pragmatic, creative story-teller [Chief Career Writer, Jacqui Barrett-Poindexter] who harnesses a deep well of experience and results to power up YOUR career for game-changing results, then reach out to us today.
Contact: Jacqui at jacqui@careertrend.net (often the best initial method for a prompt response), or, feel free to voice-mail 903.523.5952.
For further illustration of our value proposition and expertise, please read our recent resume article on Tips to Tone Down Your Resume for Better Results, picked up by FOX Business and Lifehacker: Here or Here.
My clients say it best (while completing resume worksheet):
"You were right, answering the questions really opens up all corners of a soul."
WHY CHOOSE US? (WHAT MAKES US DIFFERENT?)
CareerTrend
Other Resume Services
Durable Experience. After nearly 18 years operating CareerTrend as my day-to-day sole-supporting income, I KNOW resume writing. I know HOW to help you help me focus your message to the RIGHT audience. My clients say it best: Client Testimonials.
Many people have flocked to the Internet to hang up a 'resume writing' shingle after their prior career tumbled. When pressed to define their collective experience, they often cannot verify a strong track record of paid resume writing experience and results.
Passionate About, and Educated in Writing. My impassioned focus, my reason for rising and going to work every day is to create word stories. Early on, I earned a Bachelor of Arts in Writing, with a Journalism emphasis. I can tell a client's nuanced story by going after your 'who, what, where, when, why and how.' My stories generate interviews.
Many Internet entrepreneurs are former human resource or recruiter professionals or life and career coaches who claim resume 'writing' expertise. Others cite a knack for reviewing resumes. While this may add texture to resume building, the key to exceptional, compelling resume writing is exceptional and curiosity-driven WRITING.
Perspective. Client engagements are exclusive and pre-qualified to ensure quality and success. Eighteen years collaborating with thousands of job seekers equips me with a repository of strategic knowledge. I know intuitively how to help you gain perspective on your job search. Career messaging is at the heartbeat of your transition or breakthrough role. Without focused perspective, everything else you do in your search will be like traveling without a GPS.
If someone claims they can complete your resume process in a few days, or even a week, then I would doubt their initiative to shepherd you to the focused perspective needed to communicate your value. In order to tune into nuanced notes of your orchestral career, a writer must a) require you dive deeply into your past; and b) take the time needed to strategize and review, before putting words to the page.
Unparalleled Results. I remain current on career marketing and communication trends while also setting you apart with an uncommon outcome. I do this by breaking from archaic and unsubstantiated resume regulations. As in all marketing, there are no hard-and-fast rules. While you don't want to be 'different' just for the sake of being different, you also don't want to mimic. Don't let fear force you to follow everyone else.
Many bloggers beat the drum on resume rules and ingredients to the secret sauce recipe; e.g., 1- to 2-page limits, bullets versus paragraphs, black/white content, omitting color, avoiding charts, and the list goes on. The secret sauce is YOUR story. Hiring an objective 3rd-party writing strategist will help you gain perspective on how your past connects to your future goals, propelling your story forward!
A Career Writer Who Writes Resumes. I write compelling copy that commands interest and gets job interviews! While I have been tapped by major media for my insights; e.g., Glassdoor and US News & World Report, my PRIMARY role — my working theme — is performing as YOUR career writing strategist.
While many talk about writing resumes, they often are immersed in telling others how to write and performing coaching. However, I invest my days in collaborative writing, so you get the best of both worlds – I shepherd you through the consultative / coaching processes to achieve focus and strategy, and then I (and my behind-the-scenes-team) perform as the strategic writing 'do-er'!
A Partner Who Will Make You Feel at Ease. A client wrote, "I love the energy in your emails!" She added, "You have a very clear and easy-to-read communication style." 

A fellow writer noted that I offer a "warm, friendly personality" enabling you to feel at ease through this opening-up process where you will be divulging your career story, feelings and fears.

While offering strategic expertise is a crucial requirement for the person crafting one of your most financially important documents, it is equally important they are sensitive to the vulnerability you may experience during this juncture. They must know how to communicate through compassionate, yet focused conversations that help you draw out the best YOU. So, while you may feel a range of emotions through this introspective journey, the right partner will ensure you feel safe every step of the way.
We Look Forward to Strategizing Your Professional Career Story!
For Additional Detail on What We Do, Please Read Further:
Our specialty: Professional and Executive Resume Writing and career positioning documents. We provide professional resume services for individuals who are either in the throes of career transition, have a desire to shift career gears or simply wish to be equipped for that next great opportunity.
In addition to executive resume and professional resume services, we compose cover letters, biographies, leadership addenda, LinkedIn and Twitter profiles, executive and professional summaries, power statements … and more. The benefits we provide are multifold, including a laser-targeted, highly customized and future-focused approach to resume writing, job search and interviewing strategy.
In addition to the intrinsic career and interview coaching that we weave into our in-depth professional resume services processes, when needed, we also offer referrals to more advanced career coaching and job searching strategists and resources.
FURTHER DIFFERENTIATING DETAILS
Our executive resume services methodology is 'not just building a resume' – it is creating a marketing / communications campaign you will use throughout your sales initiative. This Mar/Com distinguishes your value proposition, building action-inducing career content that compels the reader (recruiter, hiring manager, human resources professional, networking contact, etc.) to lift the phone and call you.
Our professional resume service approach is an intimately in-depth, nuanced story-telling strategy that draws attention, lands interviews and continues working well beyond the initial phone call and deep into the interview process.
Our intention is to thoroughly get to know you via tailored executive resume services worksheets (yes, our clients 'roll up their sleeves' and get involved, and thank us later for requiring this of them!) and one-on-one interviews that unearth your unique value drivers. We treat you as 'exclusive' developing singularly articulated value language.
Moreover, individuals who work with us repeatedly express that the deep, consultative processes we move them through spur their career discovery and help them pave new career pathways.
Although some professional resume services funnel client relationships to a cadre of junior writers, at Career Trend you'll partner directly with Jacqui Barrett-Poindexter, fourth in the world to earn the Master Resume Writer credential and president of Career Trend since 1998. Moreover, her deep-dive experience and training in career reporting – asking the probing questions — combined with her Bachelor's degree in Writing, allows her to unleash just the right words on your tailored virtual page versus producing another in a long line of me-too, look-alike resumes.
Jacqui's executive resume services industry footprint includes boards of director and membership roles in major career and human resources organizations such as Career Management Alliance and Professional Association of Resume Writers and Career Coaches, contributor role for multiple print and online careers publications and executive resume writer team member participant for ExecuNet, among many other affiliations and volunteer roles.
Having spent her first several decades in the Greater Kansas City (Missouri) area, Jacqui currently resides, along with her husband and business partner, Rob, on the banks of Lake Texoma (near Sherman/Denison, Texas and about 75 miles north of Dallas, Texas). Fancying herself The Texas Executive Resume Writer, her client reach is global, and she welcomes collaborations via Skype, landline and email.
BOTTOM LINE:
Our executive and professional resumes stand apart among a crowd of resumes; we help unlock new opportunities for job interviews that facilitate YOUR opportunity to land the job!