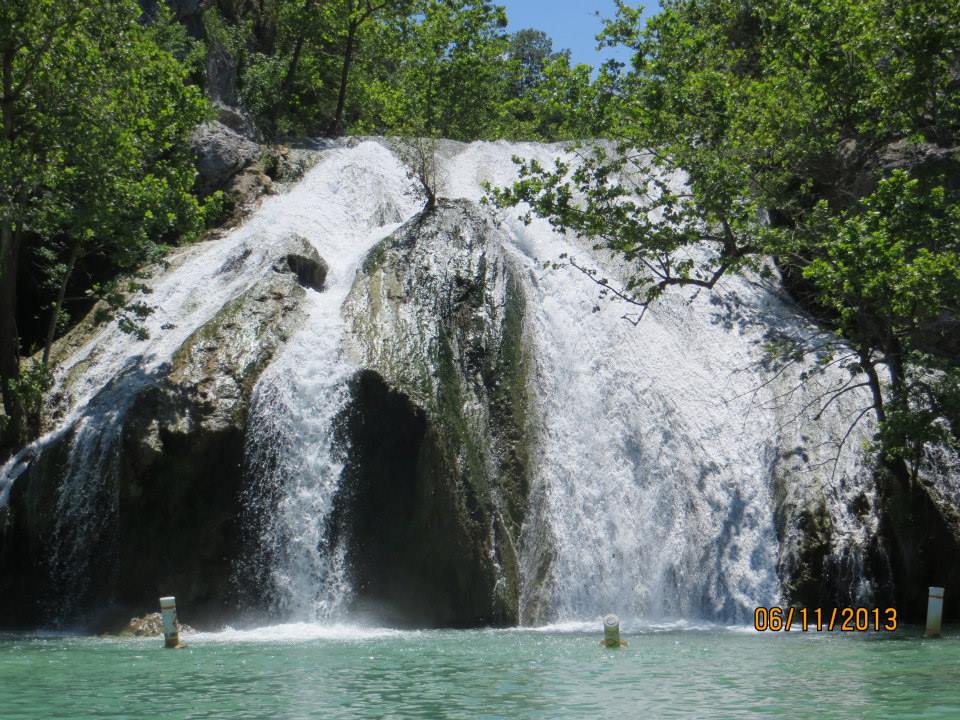 Each year, Chris Brogan, Publisher of Owner Magazine and CEO/President of Human Business Works, blogs about his 3 Words for the new year. He describes the words as "shorthand representation of your bigger story. It's kind of like how an icon isn't the software program. It's just a way for you to mentally access all the work you're doing."
Brogan dives further to describe how to use the three words concept. He suggests you, "think of three words that sum up what you want to work actionably on changing/improving in the coming year. It works best when the words are positive in spirit and not negative. For instance, 'Fat' isn't exactly a great word, but 'Fit' would be better."
His idea is to dive deeper than a single goal, a word that gives you the HUGE picture, not the small picture.
Last year, I blogged about my 3 Words. Those words were beacons as I navigated the year, striving for bigger, better and more authentic business and personal results. Not only did I blog about it, but I etched the words on my office white board, in plain site, further reinforcing the vision and creating traction. Here were my 2013 words and a link to the post.
Deliberate. Revive. Relationships. [Be sure to read the comments, as many friends and colleagues shared their 3 words, as well!]
For 2014, I am once again tackling this enriching exercise. Here goes:
MY THREE WORDS FOR 2014
Build – as in new business in new ways. Rob and I are embarking on a new entrepreneurial venture that we will launch in early 2014.  I must say, the exhilaration  I  have felt working on this new project over the past couple of months surprised me a little. I didn't realize that, after 16+ years owning, shaping and blazing a new trail with CareerTrend that I had an appetite for something brand new.
Unwind – as in let the sun shine in. While my current lifestyle encourages time to unravel worry via lakeside chats and luxurious sail and power boat rides that punctuate the warmer months, I could do better. By nature, I am a worrier and over-thinker, and as such, have found investing energies and focus full-on into work and other projects helps to manage and funnel that energy into deadline-oriented productivity.
With that, I must also strive harder to unfurl unfettered time to truly unwind and imbibe nature and peace without words or thoughts (or deadlines) complicating that space. The importance of this activity is multifold, as unwinding feeds the soul, and also recycles itself into positive energy throughout the work week, in feeding relationships and in handling stresses and struggles inherent in our every day lives.
Focus – as in continue to mute and weed out the noise (digital, social, auditory, visual) that distracts, delays and derails meaningful goals and aspirations, both personally and professionally. This weeding out will be enhanced through actionable list-making and organizing of communications as well as purging of emails and other digital clutter creating overflowing in-boxes and virtual file cabinets.
These are some of the tactical steps, but the overarching vision of 'focus' is much larger and will require daily awareness and responding to signals that better my focus. The end goal is to be more intentional and free to be the best wife, business owner, family member and friend I can in the coming year.
~~~
So, there you have it – my 3 words for 2014.
What are yours? I invite you to share them in the comments section, below. And, if you are inspired to blog about your words, then tweet me your link to @ValueIntoWords. I'll be happy to promote your post through Twitter, Google+, Facebook and LinkedIn!