While the 'culture fit' topic in job search is important, many job seekers avoid it because of angst to simply find a job – ANY job! So, how can the average job seeker in today's tougher-than-nails economy balance 'fit' with their desire and need to quickly land a job?  The answer: Dive deeply into research.  Google the company excessively, drilling down through layers of intellectual capital available on your target company.  In addition to using Google:
1. Visit Glassdoor.  Search your target by 'company name,' and then delve into the section called, 'Working at ABC Company.' Check out company reviews, salaries and interview reviews and questions. For example:
Citrix Systems has 448 company reviews (as of 7/19/13), and topics covered in those reviews include culture & values, work-Life balance, senior management, career opportunities and compensation & benefits, among other workplace topics.  The overall 'score' for the company is 3.7 (satisfied) out of 5.0. Take a few moments to read the specific reviews and gather intellectual capital on their overall culture dynamics.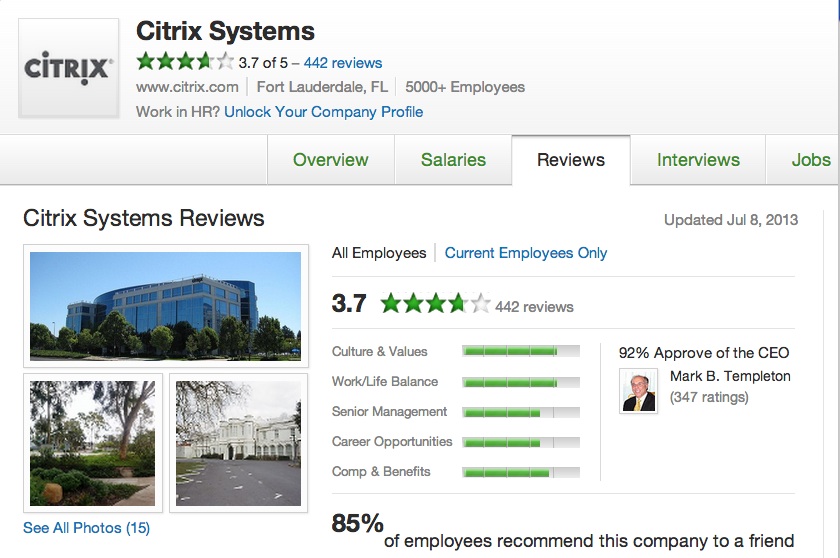 To read the other 3 tips on researching company culture, please visit my latest Glassdoor post: How To Find Out What A Company's Culture Is Really Like.