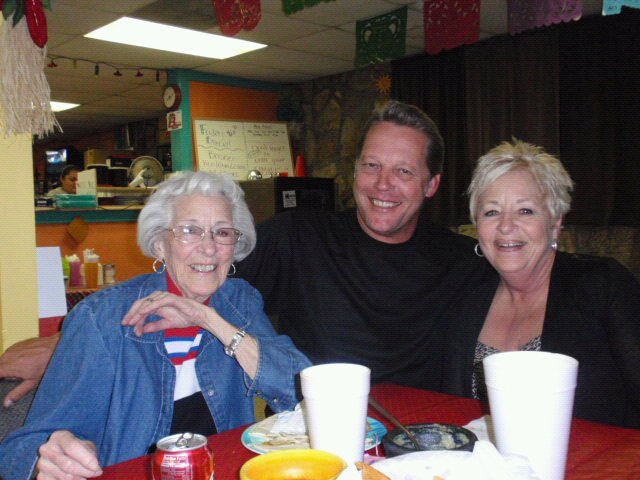 By Robert P. Poindexter
Six somber-faced men gently placed her over the depression that would soon be hallowed ground, as the crowd approached to say their final farewells to this fair maiden. On a windswept plain of a dying town that is hardly noticed by those speeding along the nearby interstate, her son and daughter, along with grandchildren, nieces, nephews and dear friends leaned in to hear the mournful final prayers that most always accompany these events.
She was my last grandparent, and one of my favorite people. Eighty-seven years of joy and heartache have now been replaced with peaceful rest.
No crocodile tears will be shed by the Hollywood glitterati. No heads of state will demand that flags be flown at half-mast. History books won't be written in her honor. But for those of us whose lives she impacted, any of those things would feel hollow and fall short of what she deserves.
Hardly recognizable when she wasn't smiling or laughing, she was as beautiful the day that she slipped into eternity, as she was when she first opened her eyes in this world. Her personal accomplishments were modest by the general public's standards, but to her family she was a champion on many levels.
I'll likely not have a reason to visit the little rock house she and my grandfather shared for most of their lives, for absent her spirit, it is now just a collection of stone and mortar. The low fence, made from the same stone the house was built with, partially encloses a small yard. It was the perfect height to be used by a young boy with a vivid imagination as a roadway, and my toy trucks must have clocked more than a million miles on its concrete cap.
As children we couldn't wait to get to Memaw's house during summer vacations. And Christmas mornings were particularly special there. My fourth birthday was made more special in this house because of her, as it was my first birthday with my new family.
She found great joy in, and took particular interest in preserving memories she felt were important. And though there are boxes filled with old photographs, a letter written to her by my mother, her daughter, is one of my most prized possessions.  In it, my mother gave a heartfelt account of her thoughts on adopting me into the family. The fact that this letter has survived some 43 years now, is testimony to what she put value on.
She was truly one of the 'good guys,' and I will miss her every day for the rest of my life.
Sleep well sweetheart, and tell Pepaw "hello" from all of us who are still just mere mortals.
So, the next time you get a little upset because an older person isn't driving fast enough to suit you, or it takes them a little extra time at the checkout counter, give 'em a break. Most likely they are somebody's 'somebody special' and have lived here long enough to deserve a little respect.