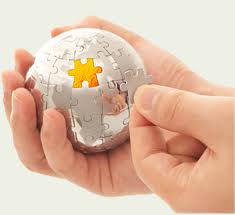 Part 2 of a joint series on 'fear' in the job search (original post published HERE by Rob), focuses on suspending one's humble ways and taming one's fear in job search.
Unfortunately, displaying modesty and anxiety during a job search can be a deterrent in gaining traction. The reality is that being thrust into a career transition is a frightening experience, often leaving one feeling overly exposed, a sense of career undress, if you will, that is cold, uncomfortable and well, perhaps a little bit humiliating.
My role as a career resume strategist is to propel job seekers to new confidence heights by creating career positioning documents; e.g., a resume, cover letter, leadership addendum, biography and so forth that market, sell, influence and shout from the mountaintop: I can solve YOUR problems. I am the BEST antidote to allay your pain.
Though most people embrace the idea of advertising their value in this way, I occasionally encounter a hesitant job seeker who balks at self marketing. Though their investment in me is one way to overcome this fear and to gain momentum in their search, they may initially cower at the reality of self-advertising, fearing intangible (and unrealistic) repercussions. Is selling myself this way 'professional?' The newly minted resume, agleam with power statements, ablaze with headlines and glittering with charts or graphs contrasts with my unassuming style.
Often, the stormy abyss of job search places one in uncharted territory with tattered sails and unforgiving winds. It's during this most vulnerable of places that, despite your undeniable role of captain of your career, you must accept navigational help to move you onto a new course, repair your sails and advance your voyage.
As such, I offer five tips for suppressing your humility and dismissing your fear to perpetuate your career resplendency.
1. Write down 3 tough problems you tackled in the last 2 years, and then answer the question: If I had NOT been there, what would not have happened? i.e., Would revenue have not been generated? Would a task not been completed? Would a project have not reached the finish line? Would a product not have launched? You get the drift — whether single-handing an initiative or contributing to a team, YOU provide undeniable, measurable value.
2. Then, take it a step further, and ask how less revenue generation or incomplete tasks and projects would have impacted a bigger, departmental, divisional or even global, company-wide goal? Write down your thoughts. Brag. Bear in mind that YOUR contributions matter, in fact, are integral in the overall, quantifiable results generated by your company.
3. Now, begin weaving your achievements into your resume story, writing with energy and emitting enthusiasm.
4. Saturate your career sales document with the colors of your career achievements, building bar graphs, tables and charts, when inspired. Splash a dab of color here and there. Be bold, entertain if you will. Be interesting.
5. Now, begin communicating with your target audience, sharing your focused, irresistible advertisement that induces interview conversations and job opportunities.
And remember, be bold, or risk blending among a sea of bland, boring and humble resumes that fail to articulate clear and compelling value!
By Jacqui Barrett-Poindexter, Professional and Executive Resume Writer