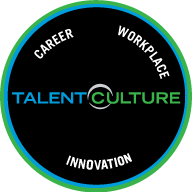 As an Alliance partner with Meghan M. Biro over at TalentCulture, I am delighted to have my writing featured on her new, cutting-edge blog. I am honored that Meghan has included me within her multi-generational and diverse community of HR, recruiting, marketing and leadership industry folks who promote engagement, creativity, innovation and collaboration between business and employees.
In my latest blog post endeavor, I aspire to equip careerists with strategies and tactics to ensure they have the right words before, during and after the interview to influence, connect, cajole and even disarm the hiring decision-maker.
To read more about how candidates can further qualify themselves and CLOSE the DEAL after their resume has reached the short stack, please click here.
By Jacqui Barrett-Poindexter, Master Resume Writer and Social Media Career Marketer