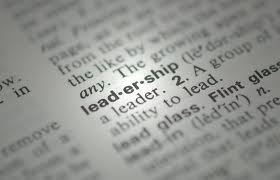 By Jacqui Barrett-Poindexter
Do you struggle with the 'leadership' terminology as I sometimes do? Possibly, it is because individuals anointed as leaders sometimes are perceived by non-leaders to be ego-driven, and that can be untenable and unattractive.
Or, perhaps it has more to do with the fact that most of us don't want to consider ourselves followers. Whether we are considered a 'leader' in our field, 'leader' of a specific subject matter, or leader of our own self, most of us want to be independent and impactful, independently of others telling us how to do so.
For the rest of this story, please visit TalentCulture:
"The Ever-Changing Face of Leadership."