Posted by Jacqui Barrett-Poindexter, Master Resume Writer in
executive resumes
,
Glassdoor.com
,
Resume Mistakes
on Feb 5th, 2014 |
No Comments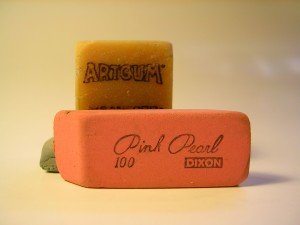 Writing your resume is simple, right? You just open up a Word document and start dumping your responsibilities, a few metrics and just the right amount of keywords onto the page. And voila, that pesky task is done. Wrong! Resumes are strategic marketing communications that must be created thoughtfully and with oomph.
Books are written on the subject and still careerists struggle. One blog post or article cannot comprehensively guide you on building that perfect resume. That said, in bits, bytes and chunks we can construct tips and strategies and highlight everyday mistakes to avoid to help you get out of the resume-writing starting gate. Following are five common resume mistakes along with solutions to fixing them so you can more readily land that next great job!
Mistake #1:
Using an objective. For example: "To leverage my past experience and education to secure a finance management position." Objective statements traditionally are about you, but today's resume should be focused on their (employer's) needs.
How to fix: Replace the objective with a focused headline and profile summary that markets your value to alleviate a company's pain. Example headline:
Financial Analyst
Transforming complex business problems in technology sector into focused, data-backed solutions.
Driving down costs, elevating reporting capabilities and improving decision-making processes.
For the other four common resume mistakes and solutions to fixing them, please visit my latest post at Glassdoor: 5 Resume Mistakes and How to Fix Them.