New Orleans 2010, Career Management Alliance's Annual conference event, etched in my mind memories of people, sights, sounds, smells, as well as some 'new learnings!'
The first memory was carved when my husband dropped me off at the Kansas City International airport. I spotted Billie Sucher, my Iowan neighbor and fellow Career Strategist, and her familial crew moving about,inside the terminal, preparing for the next leg of their N'awlins journey. With that spotting, I felt home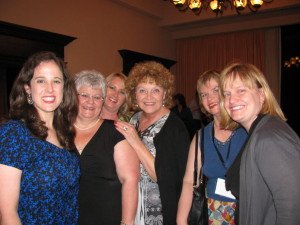 even as I was about to ascend tens of thousands of feet into the sky.
Though air travel is second-nature to me, having been an airline employee's daughter and traveled globally since the age of 9, I never lose sight of the miracle of flying, how such an awkward, big looking 'bird' could lift into the air and safely transport SO many people cross-country (and across the world). As such, I'm not one to complain if my PDA doesn't log onto the Internet or my feet are a tad cramped in-flight.
Upon descending into the New Orleans airport, I felt a bit giddy, as I knew I would be reacquainting with my Career Collective partner, conference co-presenter and trusted colleague, Miriam Salpeter; and, for the first time, meeting Dawn Bugni face to face, a lady whose Tweets, emails and phone calls forged a solid, sustainable friendship, collegial relationship and new partnership that I value beyond words.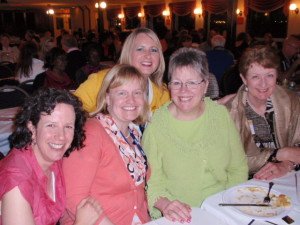 For me, this three-day journey was simply the launch of new acquaintances and re-acquaintances with folks whose energy imbue me with inspired, creative thoughts as I erect new career positioning documents, hammer out new marketing and sales plans, overhaul aging business processes and build new, future-focused strategic plans!
Julie Walraven, Don Orlando, Deb Dib, Susan Whitcomb, Diane Burns, Donna Sweiden, Chandlee Bryan, Susan Joyce, Jason Alba, Beth Stefani, Robyn Greenspan, Greg Taylor, Susan Shafkalis, Steve Gallison, Caitlin Williams … and of course CMA Executive Director Liz Sumner… just a few of the other faces and voices that lifted me during my 3-day career-conference journey. As well, I was delighted to shake hands with industry icons Richard Nelson Bolles, author of What Color Is Your Parachute and Internet job-search savvy Joel Cheesman, aka, Cheezhead.
An industry veteran, after nearly 14 years serving resume and career strategy clients all over the globe, I still grab value from the face-to-face engagement that such an event offers.
Moreover, I have reached out to three other conference attendees to glean their perspective and take-aways from this year's conference. Jason Alba, Dawn Bugni and Billie Sucher, therefore, generously replied to the following questions. A key takeaway 'theme' from this trio? Relationships! As well, Jason underscores the social media drumbeat that was heard throughout various SM-focused seminars (including one by 'yours truly') that amplifies the need to be 'in-the-know' on this trending topic.
I've embedded their responses, hereto:
If you had to choose ONE take-away that really stands out from the conference for you, what would it be? Why?
Jason: Regardless of where you are at with social media, it's here to stay. To get that much attention on the agenda says something, and if you still aren't convinced you need to look at it, look at the agendas of recruiter and HR conferences – they are getting schooled in this area also. Something to not ignore or neglect… as career practitioners we must keep up on this.
Dawn: I most enjoyed the opportunity to network with career colleagues and take long-term virtual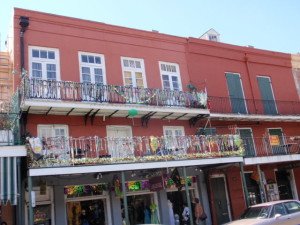 relationships to in-person friendships.
Billie: Hearing Richard Nelson Bolles speak — that by far and away was the highlight for me as in my many years of being a career counselor/consultant, I have followed his practices, teachings and thinking, so it was truly an honor to get to meet him in person. In fact, I had my photo taken with him, and he autographed a book of his I had brought with me to the Conference: 2010 Survival Guide: How to Find Hope and Rewarding Work, Even When 'There Are No Jobs.'
If you were 'selling' a colleague on attending CMA conference, what would you say? What is the 'value proposition'?
Jason: CMA is a conference where you can meet colleagues and keep up with the latest chatter to help you in your profession. One of the greatest values is the after-the-meeting networking, but you have to make an effort to get those networking opportunities and to create the dialog. It's time to practice what you preach 🙂
Dawn: There's a lot to be said for the high quality, content rich webinars and teleseminars offered by our industry, but there's nothing like exchanging ideas in an educational setting with like-minded individuals in person to excite, reenergize and ignite business growth ideas.
Billie: It is an investment in yourself — it is your time to step away from serving others and rejuvenate yourself (feed yourself intellectually), so that you can better serve others…plus I loved putting faces with names to people I have met, mostly online.
Probably the biggest thing I got out of this year's CMA 2010 Conference is that it affirmed that I am doing 'good and right things' in my practice to help and serve others. The other plus was that I met so many really nice people from literally all over the world who are also very passionate about this profession. While the vast majority of the conference attendees were from the military, it gave me a chance to connect with many new faces.
Do you sense that you will garner ROI from this year's conference? If so, can you explain/quantify what you anticipate?
Jason: The relationships I developed will bring me quantifiable ROI – that's why I go to the conferences. I have a good understanding of current issues and topics and can go back to my clients with confidence in my offering. I have a better sense of the service provider landscape, and where I fit in – all of this helps me strengthen my own value prop to the world.
Dawn: Attending conference enhanced skills and broadened the value I already bring to clients. Tips I picked up from the sessions and methods from conversations in between will help improve my current business model and expand services offered to my clients.
Billie: Mostly, this year's Conference was an 'affirmation' that I am on the right track in 2010…and that was good to affirm that and further, that there are just some really great people in the Career Management Alliance.
Any story that you wish to share about your conference experience that paints a vivid (and positive!) experience for the reader of what it's like to attend a CMA conference?
Jason: Friday evening we went hiked around French Quarters – there were about 10 of us and we had a blast. We had an authentic dinner and topped it off with those Frenchy donut things, saw the Katrina cats (wild cats camped out in a park), and braved the nasty Bourbon street just to see what it was like (it hasn't changed since pre-Katrina). The discussion was light but it was fun to hang and relax with colleagues and get to know one another better. The relationships, that's where it is at!
Dawn: The most memorable parts of the conference, for me, were the impromptu moments of sharing throughout – during the formal presentations, in casual conversations between sessions or in a relaxed setting while wandering the city or cruising the Mississippi. Career people are some of the most generous and most giving professionals. To be able to sit and absorb wisdom, one-on-one from some of the industry leaders while taking virtual associations to a more person level is priceless.
Billie: I was sitting at breakfast on Friday morning with my husband, dining on a New Orleans treat, a beignet. Around the corner came two women, Dawn Bugni and Julie Walraven, both 'known' to me via Twitter. I had met them briefly for the first time ever at the Reception the previous Wednesday evening, and so it was really fun to get to chat with them at breakfast for a while. Felt like I had known them forever. Very good people, for sure!
What is your favorite memory, overall of attending the N'awlins event?
Jason: Will have to be the service project organized by Beth Stefani. It was a real treat to spend time with colleagues in a different way – sweaty, cutting board, hauling material, and helping, in some small way, a family who will enjoy a home. Hanging with the people who showed up was awesome, and I hope they do it next year.
Dawn: I sound like a broken record, but the memory I cherish most from this event is meeting people I have long admired in the career industry. The opportunity to learn from wise colleagues, formally and informally, while getting to know them on a more personal level was the best part of the entire trip. The generosity of this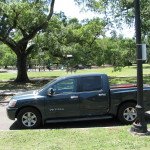 industry never ceases to amaze me.
Billie: Riding on the Street Car and getting plowed into by a new green pick-up. I even took a photo — left side is bashed in if you look closely…
Moreover, I encourage you to visit Julie Walraven's blog post for an additional and very lively recap of the conference – including photographs and pithy recaps of several sessions.
~~~~~~~~~~~~~~~~~~
Reprinted with Permission from Career Management Alliance's, Career Alliance Connection newsletter.