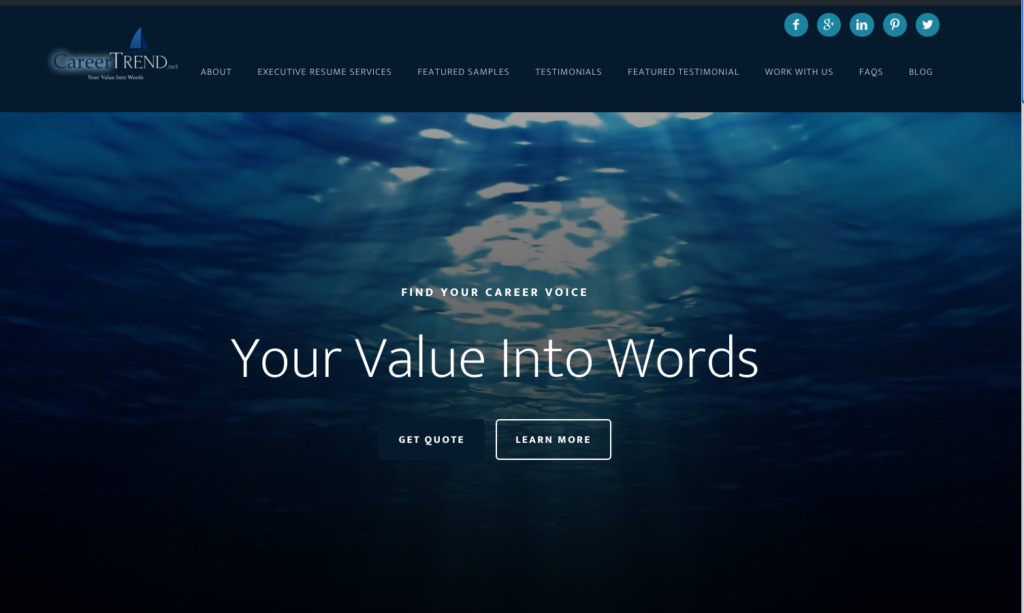 Thank you to Kim Woodbridge of (Anti)Social Development for partnering with me to transform the CareerTrend.net website. As she states on her website, Kim "will develop a theme with the look and functionality that is perfect for your business."
It's true! Her consultative style leading into the development process was both invigorating and comforting. I knew from day one I was in good hands.
Thanks also to my career and business coach Whitney Johnson who spurred me to rebuild the website from the ground up. Leading up to the makeover, Whitney's encouragements and thought-provoking insights shepherded me through a process of self-disruption.
Moreover, I am grateful for a husband who always is my truth-teller. Thank you, Rob Poindexter, for your honesty that I rely upon, honing my home page headline just days before launch.
I consider career and business branding an evolving, ongoing process. I'm not done yet: I have a few wrinkles to iron out and some hopes and dreams yet to act upon. Amid those evolvements, however, it is nice to take a moment and celebrate the milestones.
Today, I celebrate CareerTrend's new home!