By Jacqui Barrett-Poindexter
I am excited for this month's Career Collective roll-out, which I co-coordinate with my colleague, Miriam Salpeter. In July, this collective group of Careers bloggers speaks to the topic of a Mid-Year Job-Search Checkup. For the rest of the posts, please scroll to the end of the blog on July 19.
Job Search Wake-Up Call
For me, a mid-year checkup of any kind is often a wake-up call as to areas of our lives that are faltering, falling short, in need an infusion of new energy or new ideas and simply, craving a jolt to get us off the ho-hum way of doing things.
Oftentimes, when what we are doing starts to feel stale, loses momentum or stops showing the progress intended, and no longer infuses us with any sort of energy, enthusiasm or hope, then we simply must change things up.
In job search, this may mean maintaining an intact job search plan, but taking time out to do something different, energizing and bold that will get your juices flowing, fueling your preset plan with the gas it needs to get out of the slow lane, and drive confidently forward.
Though my recent life and business changes have shaken my life at the very core, generating all kinds of new 'energy' and joie de vivre that directly and positively impacts my business, I'd like to share one recent story vignette that I think vividly illustrates what I mean regarding doing something energizing – in fact, I'd extend that to say, doing something that provokes a bit of fear blended with excitement.
With All My Experience, This Will Be a Breeze
My husband and business partner, Rob, and I were embarking on our first sail on our new, 17-foot, Thistle sailboat. With 3.5 sailing seasons under our belts, piloting a 34-foot Columbia sailboat that requires aptness, dexterity and employment of a bit of fearlessness, we thought (or at least I thought), this littler boat will be a breeze.
Wrong.
First, for me, since this boat is one we trailer from our house to the lake, and which we then launch from a local launch site, we had a lot of prep work to do BEFORE the boat ever touched water. This included stepping the mast. Sure footing, solid and clear communications between captain and his first mate and a lot of patience for detail combined to create our first mast stepping partnership. I was not all that enthralled by the extensive process, but my captain assured me that the processes would get simpler and faster as we gained more experience.
Job Searching Feels Unstable – That Means You're Doing It Right!
This is akin to job search practices that make you feel out of your element, unstable and frustrated at times. I say, dive into those new, foreign waters and let the current take you for a ride. It will get easier. And I know my new little boat setup will, as well.
Next, Rob's job was to back the boat into the water while I, knee deep in the lake, signaled to Rob that the boat was in place, at which time he quickly exited the truck, unleashed the boat and handed me the line to steady the craft while he parked our vehicle.
Here is where the adventure began; unbeknownst to us, the rockiness of this marina launch site, as well as the unruly morning winds would combine to create a launch havoc that had us being pushed into the rocks, flailed against the marina barriers (super huge tires) and questioning our day's success in moving from harbor to sea.
The long and short of it is that Rob and I – because of Rob's exceptional tenacity and guts – made it from port to sea in time to see the sunrise. We experienced a fast, smooth, close-to-the-water sail, zipping across the lake at a speed outpacing our bigger boat. The only fallout was a broken wooden rudder that now is in the marina shop being repaired.
We left that day with new-found courage and exhilaration that directly fed the rest of our day's business, marketing and client-care initiatives, as well as the day after that and the day after that. Anticipating our next sail, we have researched a new, sandy shore with a better angle to the winds and no rocks to buttress our boat.
Anticipating our next sail, we have a story to review and share with others that further fills the sails of our life and keeps us moving toward our well mapped out goals.
Rely on Your Own Gumption to Jolt Your Job Search!
So, if you are presently in job search, rely on your own gumption and willingness to explore and reinvigorate in order to stay the course of your well laid out plans. Stop reading all of the millions of articles saying there are '5 simple steps to create a resume' or there are '3 tips that will guarantee you get the job.' That will only serve to confuse you and move you off course. There are NO magic bullets or uncomplicated solutions to getting from unemployed to employed.
In the midst of your job search experience, you may feel adrift in the ocean of so many other job seekers. If you do not already have a well laid out job search plan, and if you find yourself flailing about without any career search stability, then hire a career resume writer or coach. Your job search is too important to be jostled about by unpredictable winds. The right processes, over time, if employed with diligence and focus, WILL lead you to your next career opportunity.
Please click on the following links to read what the other members of the Career Collective are saying:
4 Summer Strategies to Step Up Your Job Search, @DebraWheatman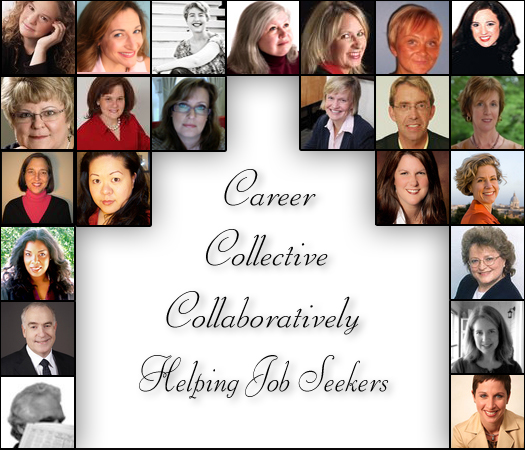 Putting Your Job Search Up On The Rack For Inspection, @dawnrasmussen
Mid-Year Job Search Checkup: Are you wasting your time? @GayleHoward
What is your unique value proposition? @keppie_careers
It is Time for Your Check-up Ms/Mr Jobseeker, @careersherpa
Mid-Year Career Checkup: Are You "On Your Game?" @KatCareerGal
How to Perform a Mid-Year Job Search Checkup, @heatherhuhman
Reposition your job search for success, @LaurieBerenson
Mid-Year Job Search Checkup: What's working and What's not? @erinkennedycprw
Mid-Year Job Search Check-Up: Getting Un-Stuck, @JobHuntOrg
Mid-Year Check Up: The Full 360, @WalterAkana
5 Tips for Fighting Summer Job Search Blues, @KCCareerCoach
Are you positive about your job search? @DawnBugni
Where Are The Jobs? @MartinBuckland, @EliteResumes
When Was Your Last Career & Job Search Check Up? @expatcoachmegan
Is Summer A Job Search Momentum Killer? @TimsStrategy
Is It Time for Your Resume Checkup? @barbarasafani
Posted by Jacqui Barrett-Poindexter, Master Resume Writer in
Career Collective
,
executive resumes
,
Jacqui Barrett-Poindexter
on Feb 1st, 2011 |
20 Comments
By Jacqui Barrett-Poindexter
As a member of Career Collective, and in collaboration with my friend and co-coordinator, Miriam Salpeter, I am happy to announce this month's topic: Job-hunting "Rules" to Break / Outdated Job-Search Beliefs. Please visit other blog posts on this subject, linked at the end of this post on Wednesday. For those on Twitter, we invite you to follow the hashtag, #CareerCollective.
Relax, and You Can Rule the Road
This subject is one of my favorites, as I believe the urge to follow 'rules of the job search road' often paralyze career-changing candidates. In an effort to stay on the safe road and not take a wrong exit or encounter any rough patches, slick spots or potholes (e.g., a desire to please recruiters, human resource managers and hiring decision makers and/or finesse the electronic resume scanning systems), job seekers often create bland, rules-bound resumes that not only bore the tar out of folks, but offer no real value.
Alas, in a desire to please all, you please none!
Break those page-limiting, attention-deficit-disorder-guided, buzzword-inhibited, design-depleting resume laws and discover the liberation as your compelling career story unfolds.
Discover Your Value!
First, be introspective, diving into the deep waters of your career and discovering the golden nuggets of your treasure chest of years of experience, talent, decision-making, team contributing and problem eradicating and proudly display your cache of wins.
Initially, this may smack of chest-pounding and bravura. It is not. In fact, this outlay of your achievement booty is just a first step toward unfurling the folds of career fabric that have become enmeshed amidst layers and layers spun throughout a richly woven career.
No worries, this early career unfurling is but one of several successive steps toward preparing your targeted career communications dossier that will feed the RSS career channels.
Hang On! There's Been a Wildly Transformative Shift in Career Management Methods
You see, the world of career management has undergone a metamorphosis in the last several years, not to mention the wildly transformative changes of the last 10 to 20 years, for those of you who've been immune to job search for that long. The outbreak of social media sites, tools and resources is breathtaking, even to those of us who regularly partake. For those unfamiliar, the idea of social media profiles; e.g., LinkedIn, Twitter, About.me, Quora, Facebook, Google, ZoomInfo, Jigsaw, Naymz, Ziggs, Ryze, Ecademy and more, can be stifling.
Where does one begin to fuel the content? To manage the message? To Market Me, Inc.?
It all begins with a slow-down and breathe process. Job search is not a hurry-up event, not if you want long-term, sustainable results. Find a quiet place of solitude as you, your computer and your thoughts converge to complete the career introspection step described, above.
Next, with your career fabric unfurled; with the career gems spread about you, continue your thought process. Assuming you've already identified your target goal [the targeted types of companies, industry(ies), position titles/types that best describe your ideal audience], you will now make some decisions on what career gold to display on your resume, and what needs to be shuffled back into the chest.
You see, though the job search process IS about the target audience, you must first have intimate knowledge of your own value before draping your narrative around their needs.
Moreover, you will ferret out the right word stories from your career chest that meet the requirements, soothe the pains of and delight the target reader in showing how you can do things for them they know they want and some things they may not even have known they need. Surprise them a little!
This value proposition is not just one comprised of buzzwords that meet keyword scans (though, keywords should intuitively be knit into the fabric); it is not one that is shaved down to the scalp of the resume so that it is devoid of style, flow and texture (yep, a 7-page resume generally is considered too long, I agree; but getting all bound up by 1- and 2-page resume limits may prove to be fatal to your message); it is not one that caters to the 30-second-only initial scan (though a glimpse-able resume 'design style' will facilitate that initial, shorter 'look').
Attract Your Reader With a Substantive Story
Instead, it is rich with substance, story and emotion that lifts the reader from his seat, that transports his vision of you as a capable and impressive candidate who will be part of the team that drives home the ball, that, despite swings and misses, will keep on swinging and aspiring to improve your game to the advantage of the organization.
So, please, release yourself from outdated job search rules; your resume most likely will be read on a screen that is easily skimmable, where the font can be expanded or shrunk at will, where fluidity and flexibility abound and where less is not always more.
As long as your resume story is well organized with a focused, snapshot image at the 'front' end (the popular phrase for this key-information placement is 'above the fold'), supported by relevant details that help the reader easily imagine your fit into their ever-moving, growing and successful career team, then you have won the resume challenge.
Be You-Nique. Do not follow the throngs when reporting on CareerYou!
~~~~~~~~~~~~~~~~~
Please see what my Career Collective colleagues are saying:
Juice Up Your Job Search, @debrawheatman
It's not your age, it's old thinking, @GayleHoward
Want a Job? Ignore these outdated job search beliefs @erinkennedycprw
Job Search Then and Now, @MartinBuckland @EliteResumes
Break the Rules or Change the Game? @WalterAkana
The New: From The Employer's-Eye View, @ResumeService
Job Search: Breakable Rules and Outdated Beliefs, @KatCareerGal
Job Hunting Rules to Break (Or Why and How to Crowd Your Shadow), @chandlee @StartWire,
Shades of Gray, @DawnBugni
3 Rules That Are Worth Your Push-Back, @WorkWithIllness
Your Photo on LinkedIn – Breaking a Cardinal Job Search Rule? @KCCareerCoach
How to find a job: stop competing and start excelling, @Keppie_Careers
Modernizing Your Job Search, @LaurieBerenson
Don't Get Caught With an Old School Resume, @barbarasafani
How Breaking the Rules will Help You in Your Job Search, @expatcoachmegan
Beat the Job-Search-Is-a-Numbers-Game Myth, @JobHuntOrg
25 Habits to Break if You Want a Job, @careersherpa
In collaboration with my colleague and Career Collective co-coordinator, Miriam Salpeter, and a group of prolific careers bloggers and friends, I introduce my December blog post contribution. This month's collective topic involves Human Resources / Job Search Misconceptions. Hat tip to Dawn Bugni for the idea.
Please visit my colleagues' posts on the same topic, which will be listed at the end of this blog post on Thursday. You may also wish to follow us on Twitter via the hashtag #CareerCollective.
DON'T BE A PEOPLE PERSON
Are you that "people person" who is tired of pushing paper and wants to make a difference in the community … in the world?
So what?
Yeah, that's right, so what?
Human resource pros, hiring managers and recruiters are not (initially) the audiences for your save-the-world-I-want-to-make-a-difference message. Instead, they are seeing red and want to convert that to black.
What can you contribute to ensure that you offer a return on the salary and benefits–including health insurance, employment taxes, office space, supplies, equipment and training costs that are ripped from the employer's bottom line and afforded YOU when you enter onto a company's payroll?
EMPLOYERS ACHING FOR SOLUTIONS
That's right – you must FILL their coffers, not be a drain, on their bottom-line.
Contain your urge to share that you "don't want to relocate because Sam or Sarah is finishing high school at the private school here in SmallTown, USA." Resume readers don't care if your dream is to live closely by your aging parents and to later retire to sunny Florida.
Really, they don't.
Right now, they ache for a solution to their problems. They feel a gap caused by that missing 'chink' in their employment productivity chain; otherwise, they would NOT be advertising and exhausting valuable time and energy in recruiting for a new, warm body.
Moreover, they not only want someone to plug an immediate business gap, they also want you to help make them look better to their bosses, to their customers and to their shareholders. You must be ultra sensitive to this: they care MOST about THEIR needs, not about YOUR wants … at least in the beginning stages of resume ferreting.
HOOK READER FIRST BEFORE FOCUSING ON CULTURE FIT
Of course, you read about culture and fit and value factors that should be articulated in your career messaging—and I agree and tout this be knit into my clients' resume and career positioning documents! You must ensure your chemistry fits the company's chemistry for long-term gain and employment harmony.
Pinning your primary message on this amorphous culture-fit donkey, however, may cause the job of your dreams, or the job of your bill-paying hopes to elude you. Think primary goal – attract the position for which you can be an immediate solution; and secondary (or concurrent) goal – attract a culture fit opportunity.
Thus, beneath the resume overlay you create career arteries that espouse your nuanced areas of value and fit. You show HOW you do what you do that elicits the shades of personality gray that will encourage a reader that you are a better "fit" than the next candidate.
And be patient – if your search is strategically executed, well researched and … persevering, you can aspire to a culture fit. In fact, for life-long career satisfaction, you must always be seeking this.
BOTTOM-LINE VALUE MARRIES CULTURE FIT
Once your resume passes muster (you know, that elusive, 20-second scan), if written strategically, it will hold its own well into the interview phase, supporting your nuanced, culture-cognizant conversations that say to the hiring decision-makers, 'I'm not only a money-producing, cost-containing, productivity delivering superstar, but I have the communication acumen, collaboration talent and people influencing skills that set me apart from your average 'Joe.'"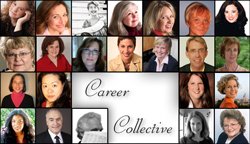 Following are links to my Career Collective colleagues' posts:
5 Misconceptions Entry-Level Job Seekers Make, @heatherhuhman
How "Interview Savvy" Are You?, @careersherpa
Misconceptions about Using Recruiters, @DebraWheatman
15 Myths and Misconceptions about Job-Hunting, @KatCareerGal
Are You Boring HR? @resumeservice
Job Search Misconceptions Put Right, @GayleHoward
Who Cares About What You Want in a Job? Only YOU!, @KCCareerCoach
How to get your resume read (sort of), @barbarasafani
The 4 secrets to an effective recruiter relationship, @LaurieBerenson
Job Interviews, Chronic Illness and 3 Big Ideas, @WorkWithIllness
The secret to effective job search, @Keppie_Careers
Superstars Need Not Apply, @WalterAkana
The Jobs Under the Mistletoe, @chandlee
8 Common Sense Interview Tips @erinkennedycprw
Still no job interview? @MartinBuckland @EliteResumes
Misconceptions about the Hiring Process: Your Online Identity is a Critical Part of Getting Hired, @expatcoachmegan
Why Is It So Hard to Get a Job? @GLHoffman