Currently Browsing: Career Destination
Posted by Jacqui Barrett-Poindexter, Master Resume Writer in
Career Advice
,
Career Destination
,
executive resumes
on Aug 13th, 2015 |
2 Comments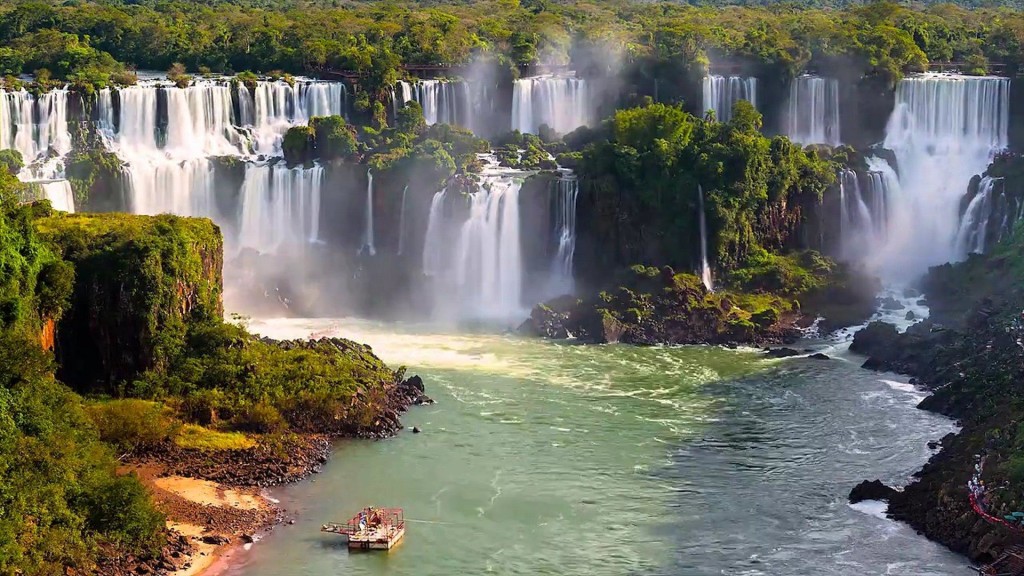 There are times in your career that job search may seem like boot camp, where you follow your sergeant's orders unquestioningly. You just do what they tell you and trust they will guide you to the right destination.
You go along fine for a while, blindly letting others navigate your way from mile marker to mile marker, and from career city to career city. In fact, outsourcing the job of job search may feel calm, as you are head-down, performing the assigned tasks and feeling the glorious momentum propel you in new directions.
However, this method of career management can derail you—and your career—if not kept in check. For the most part, you must commandeer your own job search. Strategically enlist people, tools and processes to help arrive at your personally prescribed destination versus following someone else's orders.
Doing so requires confidence in your destination selection as well as a process of career and self-evaluation every year or so to determine what adjustments are needed.
Following is a preview of what you will learn in my latest Glassdoor.com post. For the full post, please click: 4 Steps to Visualize Your Career Goals.
Here are four ways to determine, and keep your eye on your career destination prize:
1. Be honest with yourself.
What is it that you wish for, going forward in your career?
2. Realize your destination may evolve over the years.
Allow for a change of course during this journey. The best way to do this is to think about your career often, and go deep every year or two to reevaluate and adjust your career sails.
3. Work-life balance or blend.
While some people merge their careers and personal lives well, others have realized that, for them, there is no such thing.
4. Don't let the discovery process be an excuse not to land on, and act upon, goals.
While long-term goals create vision for which to aspire, short-term goals create traction.
---
Written by Jacqui Barrett-Poindexter, Partner/Owner, CareerTrend.net
I am a career writer hired by individuals and organizations to build game-changing stories for executives, professionals and entrepreneurs. To find out how I can support your personal or corporate storytelling goals, please follow this link: www.careertrend.net.
Posted by Jacqui Barrett-Poindexter, Master Resume Writer in
Career Destination
,
Driving Your Why
on Oct 6th, 2014 |
6 Comments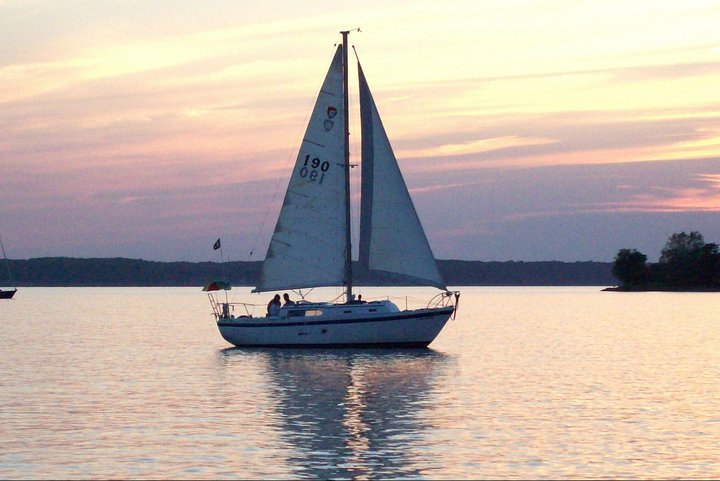 By Jacqui Barrett-Poindexter
Entering into our fourth year of change has been exhaustingly disruptive and exhilaratingly wonderful.
Arm in arm, my husband and I walk closely, planning, commiserating, scheming, doing, hoping and achieving. The path is not always clear, the vision oft blurry, but the "why" is ever present.  We value our freedom; we value opportunities for self expression; we value peace and hope; we value health and vigor; we value solace in the water.
Tomorrow is a new day, and we awaken with optimism, buoyed by streams of sun across our porch, the kind, curious eyes of our Yorkie and kitties, the tranquility of Lake Texoma, peeking over and through the trees.
We stop, breathless, when we find ourselves spinning from the demands of an economy upended only a few years ago, and we regroup.
We celebrate despite our failings; we appreciate successes, perhaps more so because of the hard yards to get there. We humbly realize fate is trumped by an external, higher force, and we loosen our tight grips.
Yet, we always refocus and reenergize, and keep moving.
Sometimes change isn't about having a perfect vision of your outcome, or even how you are going to get there.
As Whitney Johnson asserts in her Harvard Business Review article, Where There's a Why, There's a Way, "Disruption is, by its very nature, discovery-driven. You can's see the end from the beginning when you play where no one else is playing — so you simply start."
Johnson continues, "So what place does vision have in the midst of disruption? When you are young, or when your why is non-existent or has gone missing, which happens to most of us at some juncture in our business or career, it may be that you just need to move forward."
What I like so much about this quote is that I relate, and I imagine many people do. In our country–and world–that has reeled from the quake of economic disruption in recent years, many of us have had to refocus our direction and establish a new vision, moving bravely ahead, one foot in front of the other.
I find it encouraging that if you are firmly rooted in your "why," then you are more likely to stay on the right course. It may be circuitous; the "how" likely will evolve, through the weeks, months and years ahead.
Be patient with yourself, but keep moving and taking action. The energy will propel you through heartache; reasons to celebrate will fill you up just when you are on the brink of despair. Smiles, laughter and soul-nourishing moments are inevitable.
For years, everyone who knows me was quite sure that when I left the Midwest, it would be for the sun-filled Gulf Coast. While those long, sandy beaches boasting palm-treed shorelines and dolphins frolicking in the surf are still my ultimate goal, for now I have settled in a somewhat less grandiose environment.
The weather here is, by far, an improvement over the seemingly endless winters of Kansas City, and the new lake is almost 10 times the size of our old one. In addition to this, our home is only 1.8 miles from our new digs, so the hour-long drive we used to make, and all of the planning that had to go into it is no longer a part of our sailing routine.
Forgot something at the house?
No problem, just go back and get it.
Forgot to shut something off on the boat?
No problem, I'll just run down and take care it.
Jac and I spent much of last year kvetching over where we should go and what destination would make the most sense for our goals, both long- and short-term. Cost of living was the major concern, as I would be giving up a very lucrative career, and we would both be working her resume business while I spent more time honing my writing skills by taking on freelance work that would hardly equal the salary we were both accustomed to me bringing in.
Then one day, a work colleague who was aware of my sailing hobby, casually mentioned Lake Texoma and asked if I had ever been there. I admitted that I had never heard of it, and he proceeded to give me information that led to my further investigation of this sprawling 90,000-acre body of water situated on the Texas-Oklahoma border.
In November, we planned a trip to see it for ourselves, and Jac fell in love while I fell in like. We found a modest home that fit our needs, and before long, Gordonville, Texas, became our new home.
It is a quiet, rural area where sleep comes easy, and a short walk will take you to a sandy beach that lies beneath a canopy of cedar and stately elms. And, although it's not the tropical paradise of my dreams, it is quite charming and the local denizens are just as friendly as the island natives of the Caribbean — except, they are not trying to sell you t-shirts.
The water here is not the dreamy teal color of my desires, but there has never been a hurricane come on shore for as long as history has been recorded here, either.
So, here I sit one week and one day later on the balcony just off of our new master bedroom suite. The house is finally put together, and Jac and I strolled to the beach this morning before having breakfast. The birds are singing and a soft breeze rustles the pine cones of the huge Texas pine tree just off to the corner of this deck. And I am delighted with our choice to make this place our new home.
If you are a job seeker currently in the throes of career change, I have a small piece of advice for you: If you can't, for whatever reason, land at your ultimate destination right now, try to find joy in a place that may be close enough.
Hiring a professional resume writer is great place to start to at least get you heading in the right direction.