Posted by Jacqui Barrett-Poindexter, Master Resume Writer in
executive resumes
,
Job Loss
,
Job Search Fear
,
marketing
on Oct 28th, 2010 |
11 Comments
By Jacqui Barrett-Poindexter
In collaboration with my colleague and Career Collective co-founder, Miriam Salpeter, and a group of prolific careers bloggers and friends, I introduce my October article contribution. This month's collective topic is Halloween-themed: How do you avoid scary career / resume mistakes? How do you ensure your resume / career "costume" fits you and attracts your target audience?
Please visit my colleagues' posts on the same topic, which will be listed at the end of this blog post on Friday. You may also wish to follow us on Twitter via the hashtag #CareerCollective.
~~~~~~~~~~~~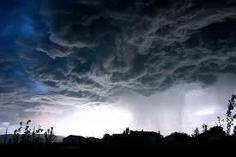 Job search is scary, and for some, anxiety builds and builds, like clouds gathering before a storm. Since creating your resume is the first pragmatic step in launching your job hunt, the mounting pressure of uncertainty often results in a fury of resume writing activity punctuated by thunderous cracks of career revelation that overtake the unending computer landscape.
Self-preservation often is the impetus behind the hurried-up resume, and strategy is overlooked as a flood of self-absorbed ideas, "responsibilities for" and "I am seeking a position that will allow ME to contribute MY skills in blah blah blah" drown the resume pages.
To avoid these unfortunate resume mistakes, the pounding words that scare off the hiring manager, recruiter or human resources professional, consider the following steps:
Stop, breathe. Take a break from the job search EVERY single day to think about something else besides your job search. Laugh with a friend. Get lost in a silly movie or comedy show. Engage in a favorite social, spiritual or athletic activity. Escape from your own thoughts!
A consumed focus on your job loss or failing job situation will NOT land you the next great job or shorten your job search. In fact, it may actually protract your efforts as you engage in a frenetic pace that exacerbates your anxiety, fear and/or frustration throughout each networking or interviewing conversation.
Now, rested, focus in on your first step – the resume – and don't go it alone. This suggestion is not intended as a self-serve, "hire-a-resume-writer" tip. Though I'd LOVE you to strongly consider investing in a pro like me to help you achieve your long-term gains (<– hat-tip to Dawn Bugni!), I also realize that some simply will not invest in this service. What I encourage, therefore, is for EVERYONE building their career resume to seek out a collaborative resource(s) during the story-writing process.
A collaborative resource may be in the form of a resume writing book, like Resume Magic. Or, it may be in the guise of a career mentoring board of directors comprised of hiring managers and other professionals whom you assemble to review your resume-in-progress along the way to ensure you are on track and presenting yourself in a focused way. They can help you ensure you are targeting hiring companies' needs (and not just your wants).
You may also seek out resume-writing webinars and seminars that speak to classrooms of job-search folks who need best-resume tips and strategies. As well, some resume companies offer do-it-yourself resume programs for a reduced investment to assist the self-service career seekers wanting a bit of help and guidance.
Don't just wing the development of one of the most critical marketing documents you will ever create. A resume is so much more than a simple list of dates and job responsibilities, and the "cookie cutter" mentality in producing a work as important and defining as one's resume will not work.
When properly executed, your career positioning document should tell a story, the most important story: Your Story.
~~~~~~~~~~~~
Click on the links below to see what other Career Collective members are saying: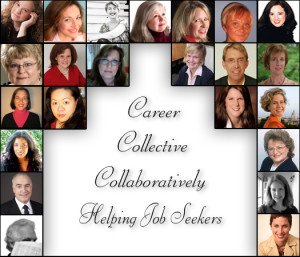 Where Are the Wild Things, Anyway?, @WorkWithIllness
I Your Job Search Making You Feel Like a Smashed Pumpkin?, @DebraWheatman
Hiding in Plain Sight, @WalterAkana,
Don't make these frightful resume mistakes, @LaurieBerenson
How Not to Be a Spooky Job Seeker, @heathermundell
A Tombstone Resume:Eulogizing Your Experience, @GayleHoward
The Top Ten Scary Things Job Seekers Do, @barbarasafani
Oh, Job Search Isn't Like Trick or Treating?, @careersherpa
A Most Unfortunate Resume Mistake No One Will Tell You, @chandlee
Oh no. Not the phone!, @DawnBugni
Halloween Caution: Job Seeker Horror, @resumeservice
Boo! Are you scaring away opportunities or the competition? @MartinBuckland @EliteResumes
Your Career Brand: A Scary Trick or an Appealing Treat?, @KCCareerCoach
How to avoid mistakes on your resume, @Keppie_Careers
Sc-sc-scary Resume Mistakes, @erinkennedycprw
A Flawed Resume is a Scary Prospect, @KatCareerGal
Does Your Career Costume Fit You?, @expatcoachmegan