Posted by Jacqui Barrett-Poindexter, Master Resume Writer in
Career Expert Advice
,
Glassdoor.com
,
Jacqui Barrett-Poindexter
,
Recruiters
on Aug 6th, 2013 |
No Comments
While many of us have preconceived notions about recruiters, one thing is for sure, they often are the gateway to great opportunities. And like with any profession, there are good, and there are not-so-good recruiters. The following message assumes that the recruiter whom you are hearing from is 'one of the good ones.'
Many happily employed careerists bristle at the thought of receiving a phone call or email from a recruiter.  However, it is advisable to remain professionally inquisitive and open-minded and NOT to let the conversation regarding a potential opportunity pass you by, should a 'recruiter come calling!'
My latest blog post at Glassdoor dives into 3 key tips on how to specifically respond when hearing from a recruiter, including asking for a conversation reschedule (if 'now' isn't a proper time to speak), why it is good to be open-minded to the recruiter's pitch and the importance of prompt, consistently polished behavior during your interactions with the recruiter.
To read the full story, please click: What To Do When A Recruiter Comes Calling.

Posted by Jacqui Barrett-Poindexter, Master Resume Writer in
executive resumes
,
Jacqui Barrett-Poindexter
,
Recruiters
,
U.S. News & World Report
on May 1st, 2012 |
No Comments
By Jacqui Barrett-Poindexter
While I recognize the role of recruiters, my position in the front line strategizing and writing effective resumes is grounded in 15 years' experience. Candidates can be both creative and marketing-focused in their presentation and still attract the attention of the decision-makers (including recruiters). The drumbeat that candidates must strip down their resumes to appease ATS systems and recruiter preferences hamstrings job seekers.
Resumes that intuitively weave in the appropriate keywords and provide the needed timeline can also be enhanced and the message deepened by rich content and style. Unnecessarily, too many articles and blog posts are written to create hype and headlines, undermining the value of a muscular career communications message and disempowering job seekers.
My latest post for US News was inspired by the avalanche of articles spurred by TheLadders' recent study that followed recruiters' eyes as they reviewed resumes. To read my full post, please click here: Why You Shouldn't Conform Your Resume.

Posted by Jacqui Barrett-Poindexter, Master Resume Writer in
executive resumes
,
Recruiters
,
resume
,
Resume Story
on Mar 24th, 2011 |
No Comments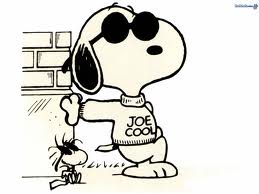 By Jacqui Barrett-Poindexter
Caroline, a resume client, recently asked me, "Why do recruiters have rules that would make a cool resume look just like everyone else's?"
I love the value that recruiters provide for job-seeking candidates, as well as passive candidates open to the idea of being lured from their existing role for a possibly newer, better or career-advancing opportunity.
That said, recruiters' clients are companies, not the candidates, and often have specific preferences in regard to resume content and design associated with their unique vetting and submitting processes. As such, to maximize this opportunity with the recruiter, I suggested my client make the changes that recruiters request; complying with recruiter needs will facilitate a smoother outcome.
At the same time, Caroline and I both agreed that her original story-board resume, which had been high-performing, netting multiple responses and interviews in its present form, be maintained as her primary, go-to resume.
For the rest of this post, please click here: Should You Always Take a Recruiter's Advice?