Posted by Jacqui Barrett-Poindexter, Master Resume Writer in
Career Advice
,
Jacqui Barrett-Poindexter
,
Twitter
,
U.S. News & World Report
on Feb 5th, 2013 |
3 Comments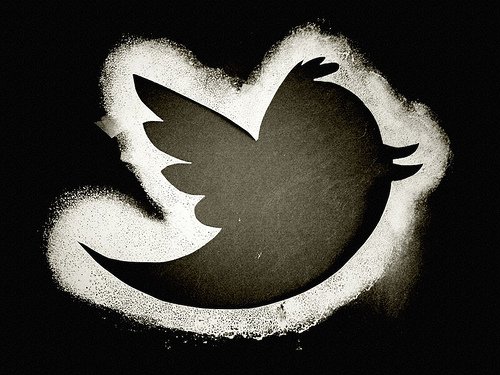 Advice abounds on how to use social media to advance your career and job search. Beyond reading the volumes of great books, breaking down advice into manageable bites is a smart way to venture into the often-rough social networking waters. Also, choosing one site and really getting your feet wet is helpful to prevent social media overwhelm and scattershot behavior. The following are three snack-size tips to help you get started using the niche-networking site, Twitter.
Tip No. 1: Create a Twitter handle that articulates your value. This may simply mean using your name, particularly if your personal brand and unique value are highly connected to your name. So, @JaneDDoe may just be the perfect draw to brand you. However, if your brand is better exuded through a descriptive representation of what you do, whom you serve, how you serve, and so forth, then consider drawing a visual word picture. The challenge: Creating this handle to represent your brand in just a 15-character limit. But you can meet that challenge. It just takes thought and brainstorming.
Check out these eight examples of personally branded, value-focused and/or descriptive Twitter handles to get your juices flowing:
1. Showing your unique value: @WorkIntegrity (A career transition consultant with integrity)
2. Showing what you do: @bizshrink (A leadership psychologist who grows psychologically savvy leaders)
3. Describing how you help others: @AuntieStress (She undresses your stress by getting to the heart of the cause)
4. Using your name brand: @lizadonnelly (A New York-based cartoonist and writer)
5. Creating a hybrid handle: @RedBaronUSA (A turnaround management and growth strategy expert who uses a company name, RedBaron, and first name, Baron, in the handle)
6. Describing what you do while concurrently using your company name: @Brainzooming (Strategy, innovation, creativity, and social media ideas)
7. Incorporating your name brand plus credential (niche area of focus): @tracystewartcpa (A CPA PFS CFF CFP CDFA, collaborative neutral financial advisor)
8. Emphasizing your personal brand tagline: @ValueIntoWords (A certified master resume writer translating value into words. @Glassdoor career and workplace expert)
To read the rest of my U.S. News, On Careers post, please visit: 3 Bite-Size Tips for Using Twitter in a Job Search.
~~~
Image via eldh on Flickr
Posted by Jacqui Barrett-Poindexter, Master Resume Writer in
Career Conversation
,
Jacqui Barrett-Poindexter
,
Twitter
on Jan 27th, 2011 |
No Comments
By Jacqui Barrett-Poindexter
How should a job seeker craft effective, meaningful Twitter messages that resound with an appropriate, yet impactful tone? Sometimes, the Twitter stream is a smooth rivulet, offering calm conversations, inviting chatter and encouraging words. In other instances, a strongly worded and edgily toned message causes the water to roil.
If you are a job seeker determined to add and receive value from the always moving Twitter stream, I suggest carefully crafting your career messages to assure you create positive waves.
For the rest of the story, please visit my post at Glassdoor.com, by clicking HERE.
Posted by Jacqui Barrett-Poindexter, Master Resume Writer in
Career Conversation
,
executive resumes
,
job search
,
Networking
,
Twitter
on Jan 21st, 2011 |
No Comments
By Jacqui Barrett-Poindexter
Whether job seeking now, or in the future, you can unearth value from the Wild West of Twitter. Though your inclination initially may be to gain company, human resource, recruiter and collegial contacts as well as resume, job search and interview support, I challenge you to restrain initial impulses to focus solely on your own wants.
The path to a return on Twitter investment is possible; however, as in many things career, a them-focused approach is recommended. Though no hard and fast rules regulate Twitter (and they shouldn't), my impression is that certain behaviors of engagement may suit job seekers and careerists better than others in achieving your goals.
Read the rest of my post over at the Glassdoor careers blog …
Job Seeker: How To Unearth Value From Twitter