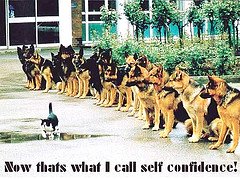 By Jacqui Barrett-Poindexter
A recurring trait that bubbles up with job seekers of every ilk is 'fear.' The unfamiliarity of the job search game, the discomfort of career transition whether you are gainfully employed but looking or recently were laid off can be suffocating. Unfortunately, for some, this means analysis paralysis and resistance to discomfort.
The reality, however, even for the very senior level executive moving through change, a need for moving up and out of your comfort zone and trying new, unfamiliar and differentiating strategies to self-market yourself is critical.
To read the rest of my thoughts on this topic, please click here: How to Quash Your Career Fear and Regain Confidence.