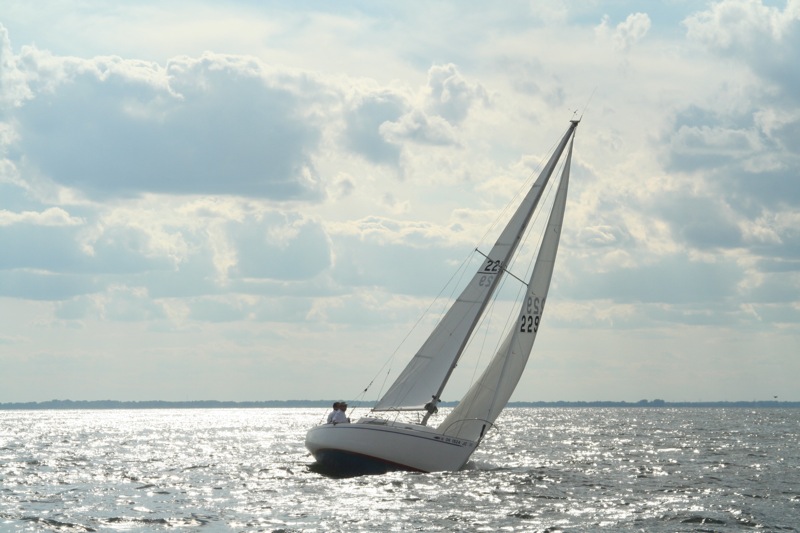 Finding the wind is essential to sailing. Without wind — the boat's natural engine — your sails begin to luff.
Similarly, in our careers, without motivation — the human's natural engine — our energy droops.
In sailing, when this happens, we start looking for wind. This means scoping out wind ripples on the water and navigating toward it.
Careers that start luffing require the same initiative. Without it, your career begins to stagnate. What are your sources of wind? Following are five energy sources, those ripples in the water, that will help power up your motivation, and ultimately, your career.
1. Positive people: In the midst of optimistic people, it is only natural to absorb their confidence, buoying your attitude. Similarly, steer yourself away from the negative Nellies to ensure your attitude stays on course.
2. Cardio Exercise: One of my favorites, cardiovascular/aerobic exercise (running/jogging, swimming, cycling, walking, working out to a DVD cardio program or pumping iron) is energy-generating. Your mood lifts and your ability to process problems and build solutions jumps.
3. New Resume: Partner with a writer to tell your professional story. As my friend, Ellie Mixter-Keller (@EllKell) says, a professionally crafted resume "will arm you with pride and confidence." 
4. A Nourishing Book. When is the last time you picked up a book or ordered a new download for your Kindle or Nook? Search out books that pump up your emotions and your intellect. Take time to unearth inspiring, mind-expanding works of word art that will help you view things from a different perspective. A new perspective often imbues your initiative, compelling momentum.
5. Family and Friends. Carve time to just 'be' with your family and friends. Toss out the agenda, and simply hang out at your home, in a restaurant, at the lake, at the park. Sip a cool drink, tantalize the taste buds with a lovely fruit salad or juicy hamburger. Be with people who listen and laugh. Experience the corners of your lips naturally lifting into a smile.
If your spirit and vigor are luffing, consider the above basic tips to help you find new wind. You may be surprised at how the smallest ripple can trigger the largest mood-lifting result. And with that, a better attitude emerges, setting you sailing into a more productive workday, and career!