By Jacqui Barrett-Poindexter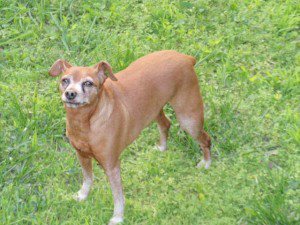 Seventeen years ago this week (Sept. 9, 1996), Louie, a beautiful red miniature pinscher puppy rode home on my lap. He was to become my first pet as an adult. Spirited and ornery, he also was faithful, tender and a loyal companion, through many life events, challenges and changes. Together, we celebrated Christmases, New Years and birthdays, and we also mourned losses such as the death of my grandma and my first marriage.
During the past seven years, he has been an integral part of Rob's and my life, as we fell in love, learned to sail, married and relocated our lives to North Texas' Lake Texoma. Throughout all, Louie was adaptable, energizing and a willing participant. Along the way, he got lost a few times-escaping through fences or otherwise wandering off–learned to swim and found solace in the calm of a summer day. Despite his aging body, blindness and partial deafness that had been more visibly evident the past year, Louie always enjoyed his treats, lying in the sun and a warm, soft blanket. Always, for me, he was a source of joy, sweetness, comfort and companionship. He was an enduring friend who never judged and always loved.
Immediately following his death yesterday, I felt a sense of deep loss, affection, sadness and remorse for how I could have comforted him more at the end, love, heartbreak and a deep well of other emotions and memories that I'm still working through. My husband, Rob, has been great – comforting and supportive, talking through feelings, and even brought home a spray of lilies to further celebrate Louie's life. He also misses the little fellow. We buried Louie properly, and said a few words. I know that Louie is at peace.
Following are a few memories of Louie from his most recent few years, illustrating his robust and wonderful 17-year life here on planet earth: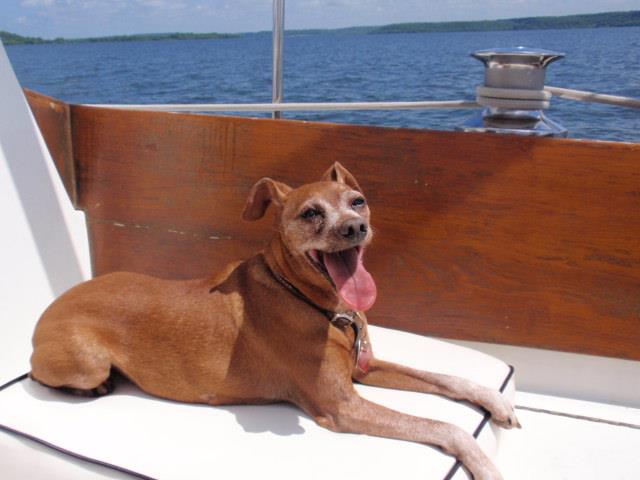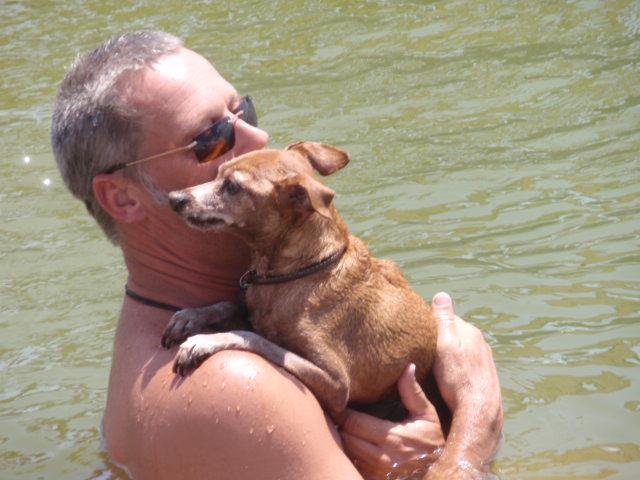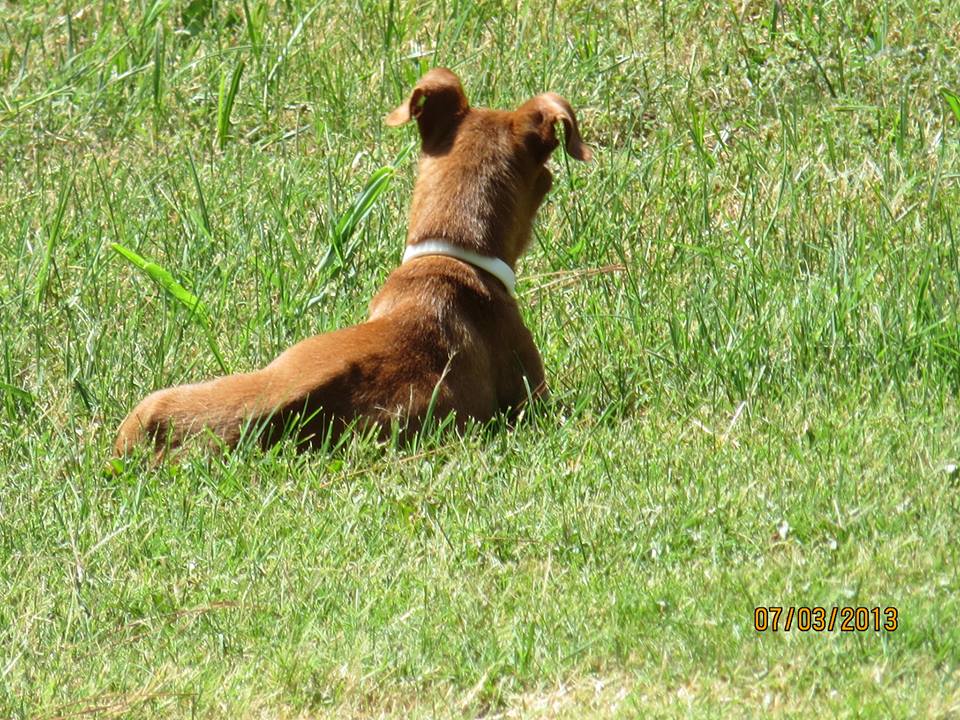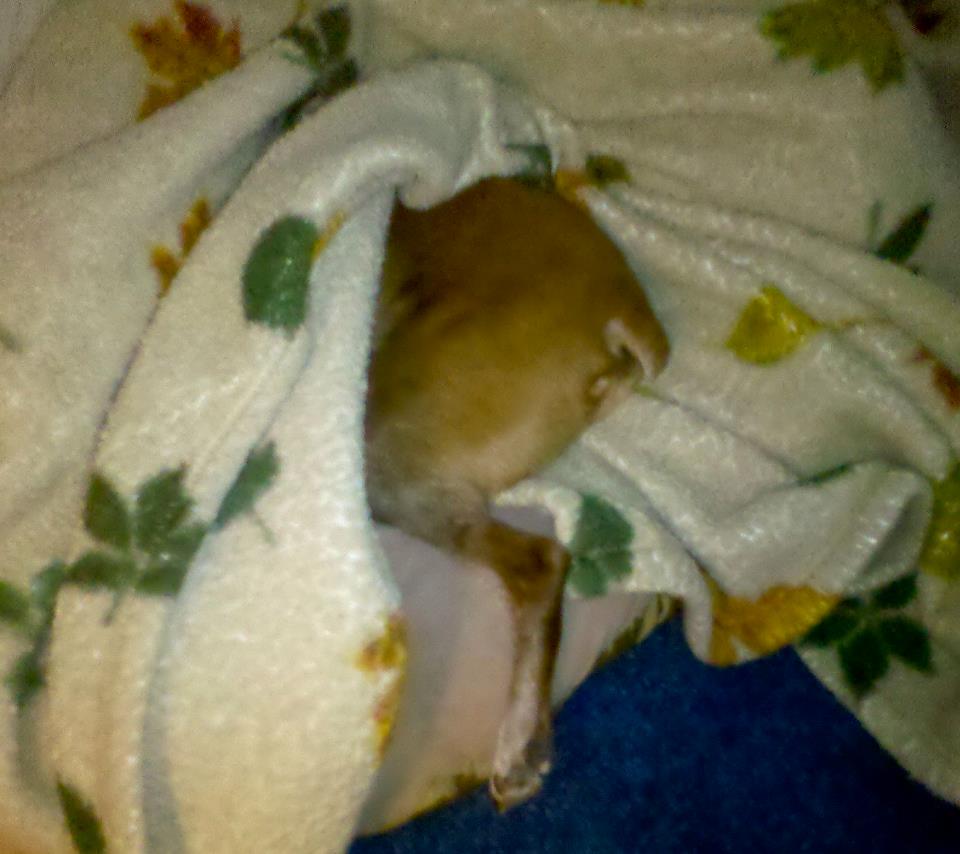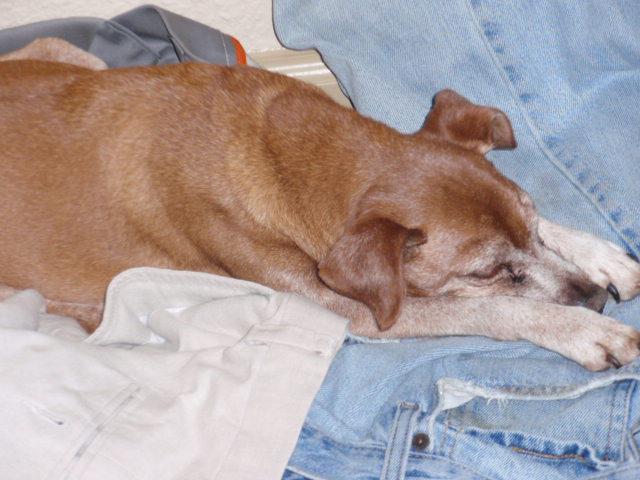 Adios, my sweet Louie. Thank you for your inextinguishable love, the light in your eyes and the lively spirit that I will never forget. I will miss you forever.