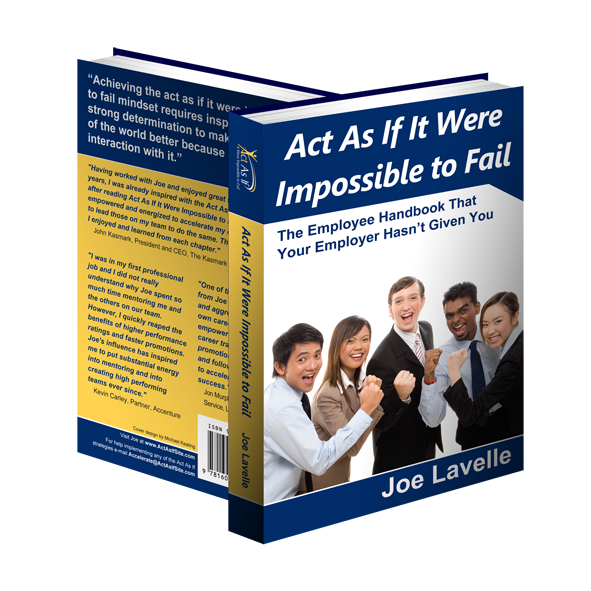 By Jacqui Barrett-Poindexter
Despite the current, tight job market and lean, often stressed working environments, careerists still are beating the drum for career advancement–a desire to move onward for more meaningful futures.
With that in mind, and inspired by reading the book, Act As If It Were Impossible To Fail, I wrote my recent Glassdoor blog post. If you wish for more in your career, but you feel you may be falling behind the curve, then you may want to read ideas on how to boost your performance, and thus become a better employee, capable of promotion.
To read the full post, please click here: "How To Become An 'A' Employee When You Feel Like a 'C' Employee."