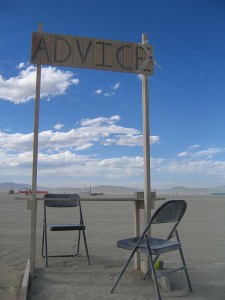 I'll readily admit that I am one of the writers in the blogosphere who consistently spouts resume advice. With 15 years' experience owning my own resume writing business, I feel qualified to focus in on this area of tip-giving. Having endured through my trial-and-error start-up years, having invested in years of training, development and credentialing, and after having successfully delivered resumes to hundreds of satisfied clients, I feel (more than) qualified to provide such guidance.
With that said, resume writing is an art form, and as such, there really is no one-way to create the "perfect" result. If you aspire to checking off certain "rules boxes" when completing your writing project in order to achieve the winning resume, then you will be sorely disappointed. Instead, your resume is a story comprised of compelling, relevant content, designed for the appropriate audience and intended to inspire the receiver to call you for an interview. That's it.
Many well-intentioned resume advisors (and others who are not so well-intentioned) reside in cyberspace or in the work cubicle next to yours, ready to riddle you with the hard-and-fast rules of the road for resumes. Sort through any and all such unbending advice and keep only that which makes sense to YOU. For my complete story on this matter, please read my latest Glassdoor post, here: 5 Resume Secrets Revealed.