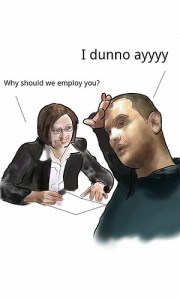 By Jacqui Barrett-Poindexter
Have you ever hoped for something so bad that once you got it, you weren't quite sure how to deal with it?  A trip around the world, a chance to meet someone you idolize, or a big job interview can be especially disconcerting. In fact, an important job interview may be the most nerve-wracking. But the good news is that it doesn't have to be.
In my latest US News post, I offer 10 tips to help you overcome your jitters. I invite you to read the full story, here: 10 Ways to Battle Job-Interview Jitters.