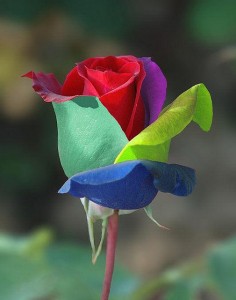 Essential Ingredients for a Freelance Writing Resume
The essential ingredients for any resume, whether an architect, engineer, nurse, marketing manager or freelance writer career story are the same:
Captivating, focused Summary or Profile that crisply touts your value and is punctuated with meaty messages targeting your audience.
Metrics-enriched stories woven amidst a Performance Overview (Professional Experience) section that exude abilities in solving problems and fulfilling a void.
Nuance, injecting your differentiating personality flavors into accomplishments stories.
Several dashes of color, marketing to the reader's eyes and ears, visually and auditorily.
Resumes are career marketing documents, regardless if your audience is a corporate marketing manager, publisher, agent or editor, etc. Whoever will be reviewing your resume must be courted through your words. This is the time to really sell YOU, employing the writing talent you have innately and rigorously refined and perfected.
Organize Your Story
While freelance writers may move from story to story, editor to editor and project to project, your resume needn't appear to be disjointed or scattered. An essential key to creating career symmetry as a freelancer is to organize groups of your writing assignments beneath headlines with lead-in bullets or paragraphs that collectively introduce your topics.
For example, if you wish to focus on the niche industries in which you write; e.g., finance, healthcare, politics, etc., then showcase sector-related stories and lead in with appropriate sub-headings. If you want to zero in on the type of content you write; e.g., blog posts, news articles, website copy, sales and marketing collateral, business proposals, grants, corporate and business writing, and so forth, then ensure you focus headlines and/or sub-headlines on those areas.
Create Strategic Marketing Communications
Think strategic writing, and include only those writing assignments that you feel will best sell your value going forward. Trim out stories and other writing work that you sense will not lift your career cause going forward. Think, what's in it for the audience you are courting while also bearing in mind what matters most for YOUR career advancement.
Full disclosure on your resume is not required. Think marketing document, not legal document. While you will be truthful (of course!), you needn't articulate every detail of your career. As in any courtship, this career communication should lead with and be driven by your most relevant qualifications and qualities that will drive a potential hiring decision-maker to speak with you further.
Show You Will Provide Return on Investment
Make it easy, through resume design and organization, for the reader to understand how your career promise measurably relieves his business pain. For example, let's assume you are writing monthly articles for an online news outlet that expects a minimum of 1,000 page views per article. Assuming you typically have met, or exceeded those goals, then you want to weave that accomplishment into your resume; e.g., "Achieved 150% of monthly goal, generating an average 1,500 pageviews per article on a goal of 1,000." Remember, you are selling your value to someone by proving, through past similar activities, that you can provide a return-on-investment.
In addition to well-articulated achievements stories, include an overview of publications, articles, blog posts and other content you have written, organized for easy scanning by the reader, and incorporating clickable links, where available.
These resume success strategies and tips are designed to support your goals in creating a freelance resume that influences. You can differentiate your value and stand out from other writers by creating interesting, storytelling communications that entice the reader to know more, and ultimately, invite you to start your next writing gig tomorrow!
——————————————–
This post originally published at Freelance Writing Dreams, a site dedicated to "helping freelancers achieve their dreams." Owned by Samantha Gluck (@Texascopywriter), a freelance health care journalist and owner of All Media Freelance, Freelance Writing Dreams received the Media Awards Best Copywriting Blog Award.