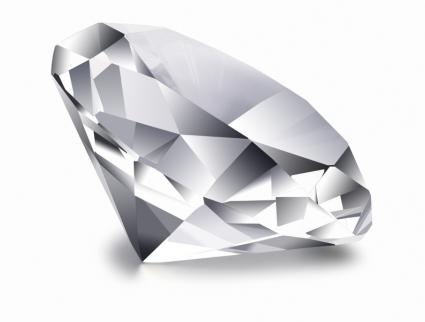 By Jacqui Barrett-Poindexter
Part of my job owning a creative, service-oriented business is managing client expectations. I credit a conference presenter, Andrea Kay, for tipping me off about 10  years ago as to a best (or at least better) practice for setting expectations 'up front' with customers.
During her speech, she articulated the value of writing out, step-by-step, processes for our clients and including those from the first phases of service engagement, through to the delivery and follow-up of the project.
In my case, this has meant outlining, through numbered project steps, each phase of the client career portfolio writing process (e.g., resume, executive summary, cover letter, LinkedIn profile and the like), showing not only what particular processes are involved in the project, but also, the expectations of myself and my client. Moreover, I include dates or general time frames to complete each step, where applicable.
This information is shared, often during the initial proposal, and always during the initiation of a formal agreement. It is then re-articulated and updated throughout the project.
Without clear expectations, the waters often muddy, memories become fuzzy and project boats steer off course, and possibly, risk sinking.
However, I've noted that, over the years, as my own business practices have become more sophisticated — yet clearer and more precise — the challenges of meeting (and hopefully exceeding) client expectations have abated. The instincts I've accrued, in my 14 years in the careers business, supply me with the words to ensure my clients know what they are getting and that likewise, I am crystal clear in vetting their goals.
During this clarification process, I've become more acutely aware of the complexity of career management and the journey that individual careerists must venture into to achieve their career goals and milestones.  My friend, DorleeM, in the throes of job search in mid-life after having radically switched careers knows of what I speak, and writes a genuine and pragmatic post on the subject here: "What I Learned 1st Month of Job Search Journey."
During this clarification process, I've realized that my client engagements and collaborations required lengthening and deepening, so my processes moved from days to weeks (and often, a month or more) to complete. Throughout my day to day, I regularly encounter and educate clients and other job seekers on the realities of career management and job search, and as such, the following thoughts have coagulated:
The reality is

that job search and career management are lifelong, not just blips on your screen.
The reality is

that being aggressive and full-on in your search after suddenly being fired from or escaping from your current job doesn't mean you'll snap your fingers and quickly land in a new job.
The reality is

that job search takes time. The rule of thumb that it takes a month for every $10k in salary, though unscientific, may just hold some water. Most job searches, and especially those for jobs that are competitive will likely take much longer than you thought. In fact, I would venture to speculate that in nine of 10 instances, the job search takes several months longer than folks anticipate — prepare yourself for this.
The reality is

that if you quickly squish together your career into a one-page bulleted overview of achievements and then, like using one of those highpowered water guns, douse everyone in your path with your resume, then you will only serve to drown out your message.
The reality is

that, at the outset of your job search (or even later on, as you realize what you are doing is not working), slowing down and looking inward, you can create traction with your unique words. Being clearly focused on your target goals and YOUR unique areas of value that you offer to a company, while also having researched and clearly envisioned your target companies' needs, you can create one, powerful and captivating career story that will serve a majority of your job search needs.
The reality is

that you can strategically and diversely promote this sharply focused career story via a number of job search vehicles.
The reality is

that revamping your resume for each potential opportunity will only serve to confuse you and the reader that you are trying to be all things to all people.  Slight tweaks to headlines, key language and such are okay, but don't go overboard.
The reality is

that blogging doesn't get you a job, but it can be one of the many prongs in a multi-pronged approach of widening your visibility.
The reality is

that job boards will not get you a job, but they can offer some value (I've witnessed senior-level careerists in the six-figure+ range land superior opportunities via Monster.com and CareerBuilder.com).  Don't knock job boards as one avenue upon which to articulate your value. My friend, Miriam Salpeter, interviewed a recruiter who spoke to the value of job boards, here: "A Recruiter's Tips for Job-Hunting."
The reality is

that recruiters are terrific resources and individuals with whom to cultivate relationships, and in some rare instances, if you are a perfectly triangular peg for their triangular opening you may be able to cold-call a recruiter and get that perfect job (but that is VERY rare). Recruiters are paid for by the hiring company, and their first priority isn't responding to unsolicited resumes.
Instead, build your relationships with recruiters over time, including offering value to 'them' by way of referrals to perfect-fit candidates, and when the timing is right, you may be just the candidate that is a perfect fit for a recruiter's needs. Recruiter Harry Urschel wrote a terrific post on how to 'be one or more of the three things that a recruiter wants' in "Want Recruiters to Call?"
The reality is

that Facebook, BranchOut and BeKnown have created a plethora of new arteries that pump your message to the heart of potential hiring managers and employers, so be meticulous in what messages you are displaying on your Wall and with your photos.
The reality is

that career professionals on Twitter have run amok. Any unemployed former ABC worker can now hang a shingle and claim career and resume writing expertise. Vet out experienced, trained, credentialed, networked and/or longstanding career experts who are worth their salt before plunking down an investment. An initial search of careers industry websites such as careerdirectors.com, parw.com or nrwa.com, can help you get traction in this area. Google those you find; narrow down to 1-2 people who capture your attention, and have a live conversation with them. Trust your gut. Don't let your career be pawned off to a junior-level proclaimed career 'expert.'
I hope the realities listed above help you to keep your own career and job search expectations in check. I KNOW the tough and often tumultuous journey that job seekers make to achieve those goals. However, unwieldy expectations, if tempered, can become manageable expectations that we monitor, and project steps that we celebrate when certain milestones are achieved.
Done right, with patience and with a reality check here and there, the career journey CAN be a rewarding event!