By Jacqui Barrett-Poindexter
"Somebody should tell us, right at the start of our lives, that we are dying. Then we might live life to the limit, every minute of every day. Do it! I say. Whatever you want to do, do it now! There are only so many tomorrows." Pope Paul VI
My husband, Rob, set up a zip lining adventure last week. Unfamiliar and a bit skeptical at first, I ultimately rose to the challenge. The location: Davis, OK (about a 1 hour and 15 minute drive from our home in North Texas). Air Donkey Zipline, in the Arbuckle Mountain area, is a 2 to 2-1/2 hour (1 mile total length) zip line canopy tour that leads adventurers through the tree tops by means of 6 zip lines and 1 sky bridge.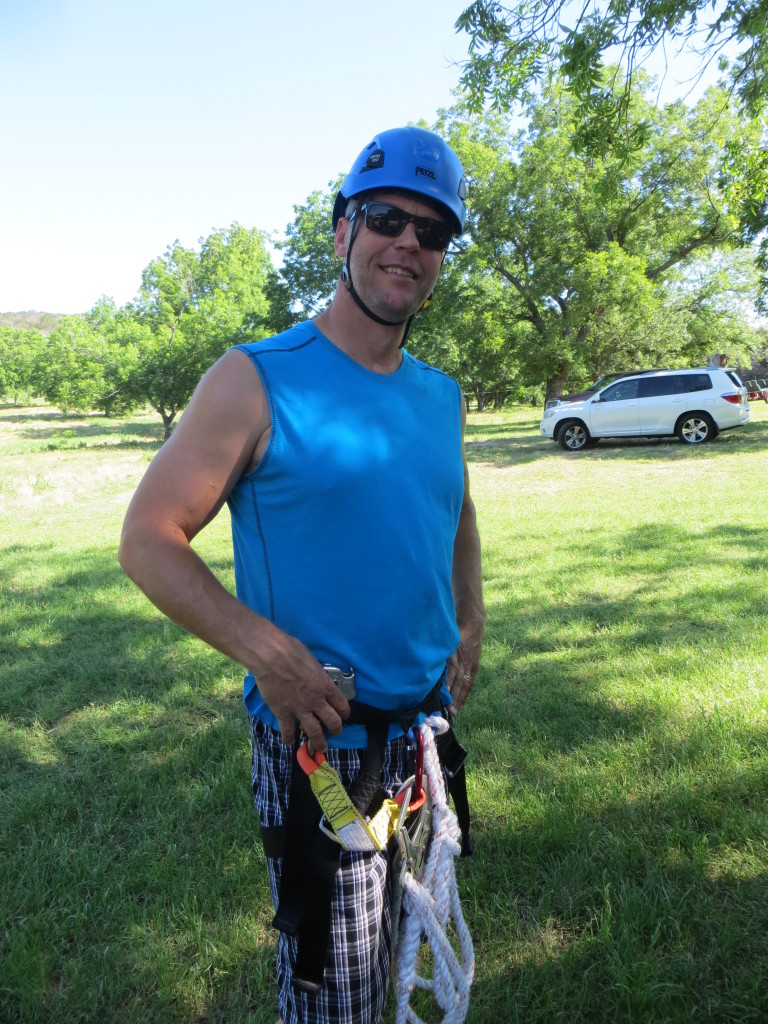 First, we were instructed how to get all 'geared up.' Rob is looking pretty studly here.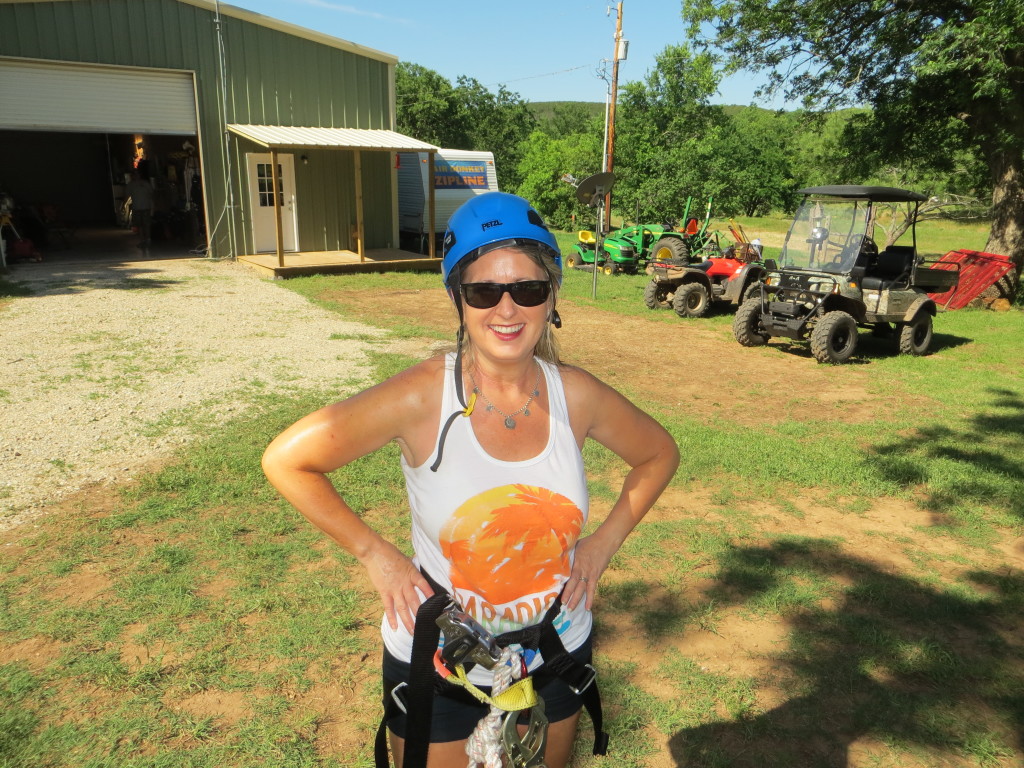 It's all about the prep, right? I'm feeling equipped to zip along, now!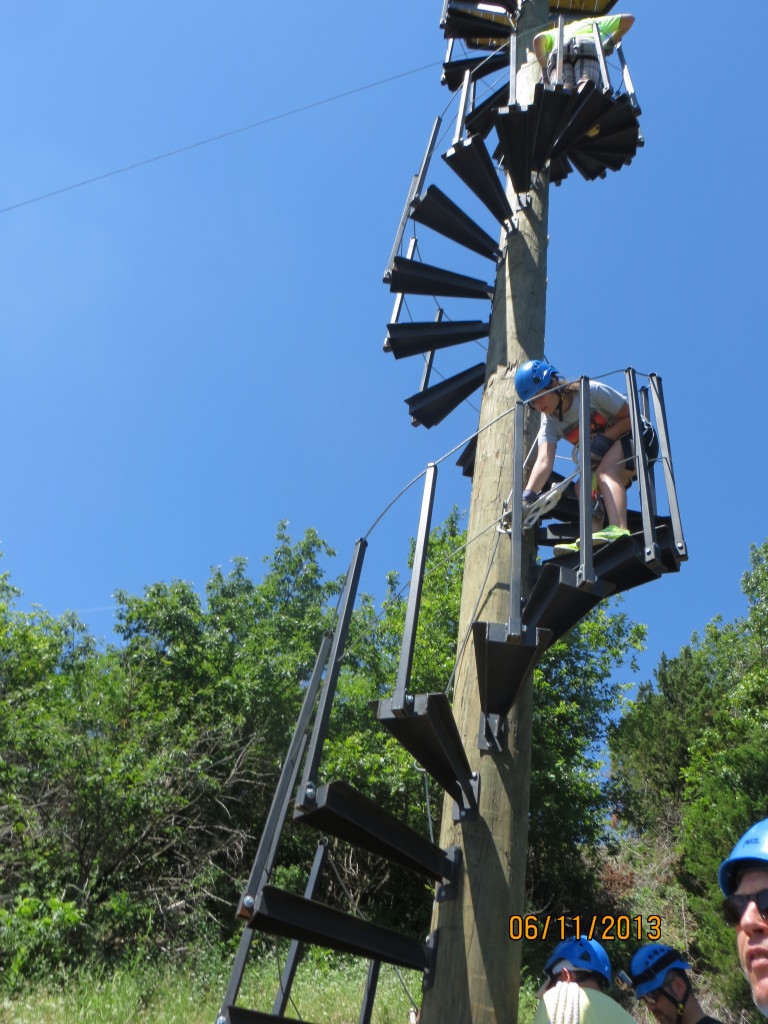 We climbed a few nail-bitingly steep ladders along the way.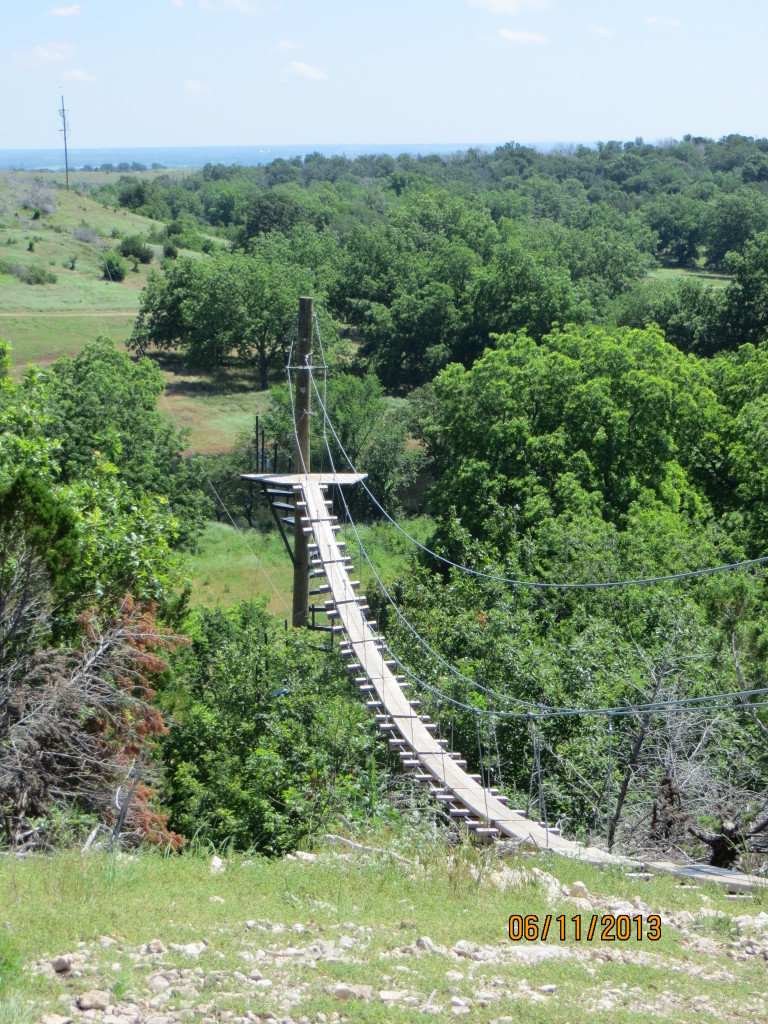 And we crossed this incredible, and a bit wobbly bridge.

I listened intently to instructions from our wise and experienced guide! [He's also a firefighter by trade and has a confidence-inducing demeanor!]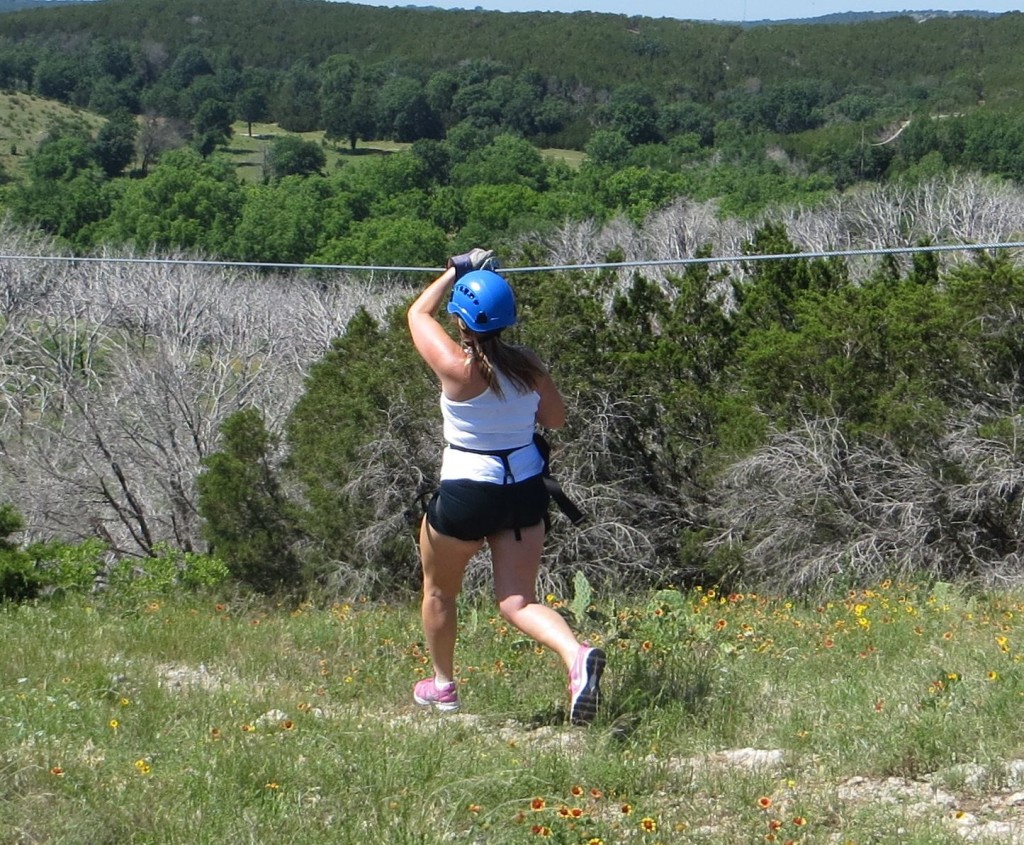 We were instructed to run until the land / edge of the mountain ended and then tuck our legs, and 'whoosh!' That was quite a rush!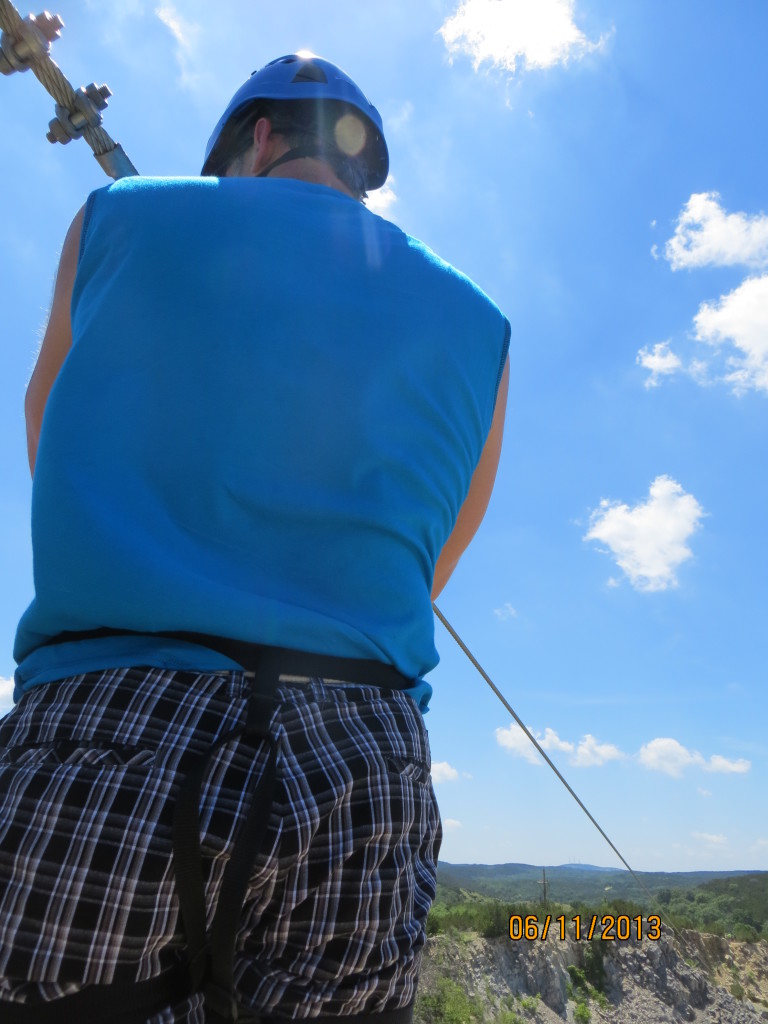 Rob, preparing to launch!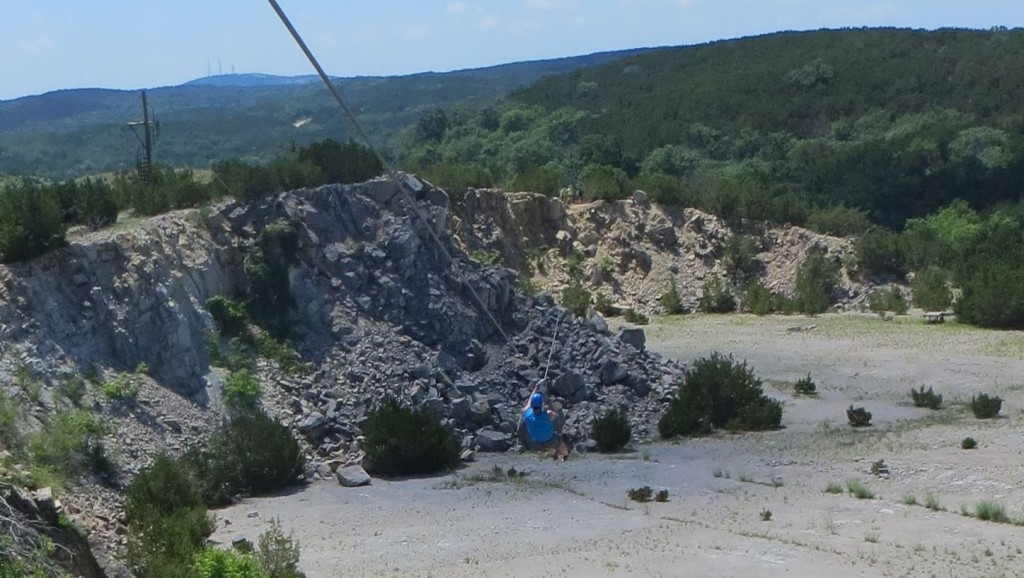 And, whoosh, he's off. Rob was really fast! And here, you get a better perspective of the vast abyss over which we zip-lined. Rob really excelled!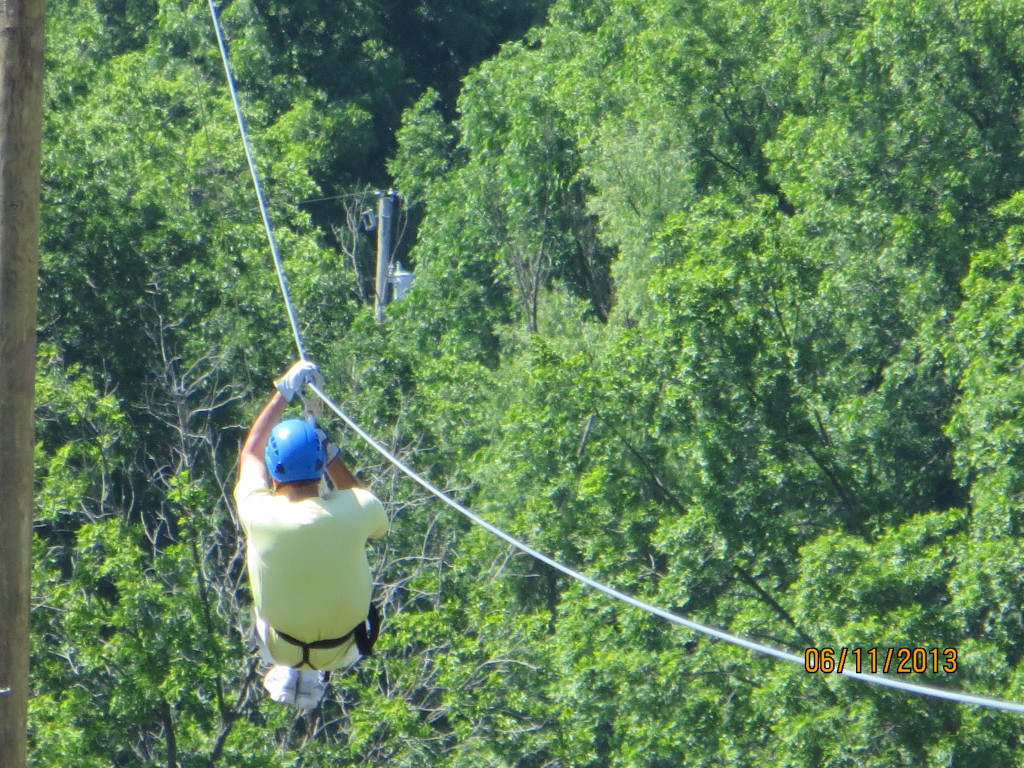 Our friend, Keith, zipping right along! This wasn't his first rodeo!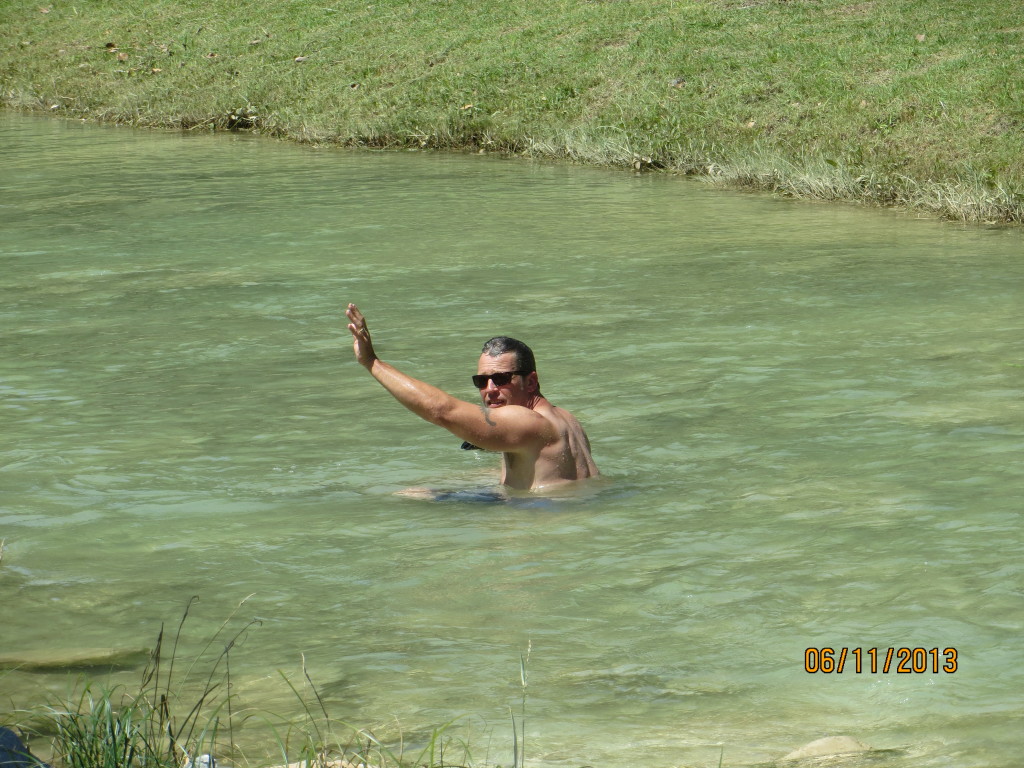 We wrapped up our adventurous day cooling off at Turner Falls, also in Davis, OK.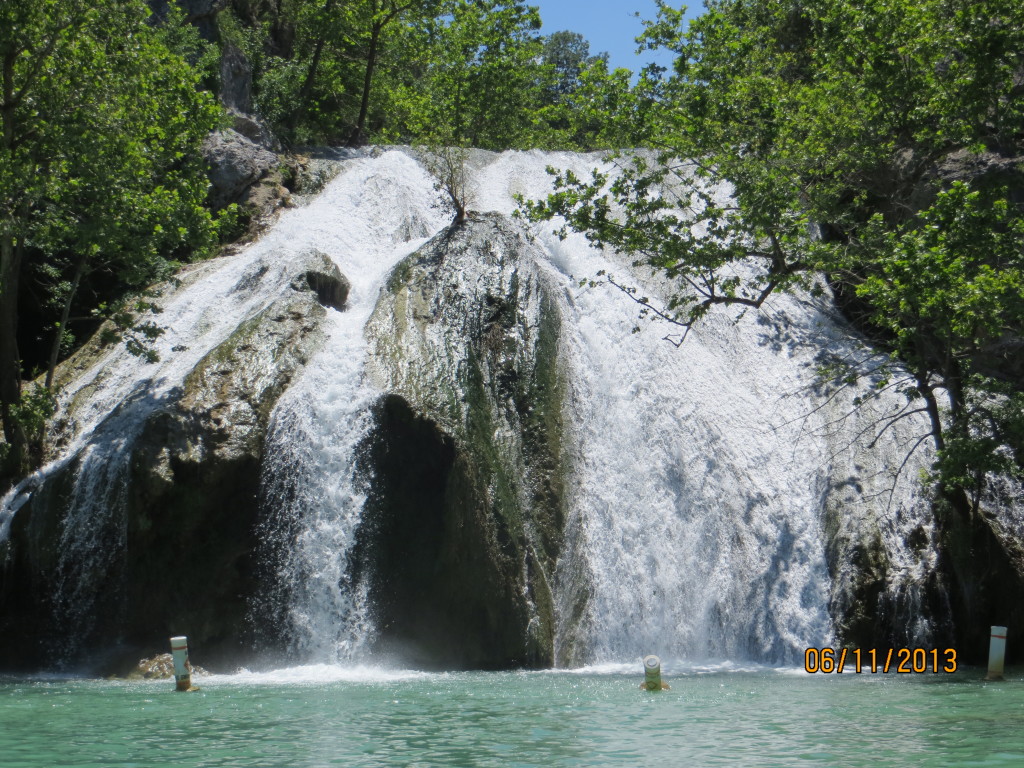 We're ready for our next zip-lining adventure, perhaps past volcanos and tropical forests next time!