I'm not going to lie: It's been a rough couple of days around here for me.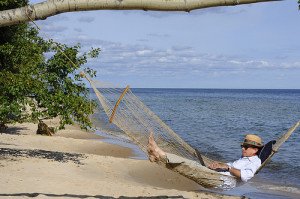 The weather has been absolutely horrendous, and for those of you who know me, a long stretch of inclement weather usually sets the tone for everything else in my life.
Ok, weather gods, look at the calendar!! It's the middle of May!! We had plenty of April showers so how about bringing on some of those "May flowers." I mean, really, the high around here tomorrow is going to be 40 something! Are you kidding me?!! It's May 12th in the Midwest, not February 1st in the Artic circle for chrissakes!!
You see, I've never been the snuggle-up-next-to-the-fire-with-a-good-book-and-a-cup- of-hot-cocoa-while-the-snow-falls-softly-to-the-ground-outside  kind of a guy. Oh no, far from it.
I'm more of the hang-out-on-the-sun-drenched-deck-underneath-the-umbrella-with-a-cold-adult-beverage, reading-the-latest issue-of-one-of-my-favorite-sailing-magazines kind of a guy.
If they ever write a book about me (doubtful), but if they ever do, you can rest assured they won't mention my prowess at the Iditarod, or how I scaled some distant snow covered peak, or how I  spent my free time luxuriating on the snow covered mountains of Vail or Aspen. Oh no.
But they may talk about how close I was to the equator when they found my leathered hide, with a floppy hat pulled low across my face, propped up under a palm tree on some desert island that no one can pronounce, my sailboat swinging gently on its anchor in the clear blue lagoon where I made my final port o' call.
Remember folks, if your resume doesn't tell the story of who you really are, there's a very high likelihood that you could wind up on the beach wearing a parka and snow shoes. Yes, your spouse and children would be embarrassed for you, and it might even be funny for a few minutes, but eventually you would get very uncomfortable.
That's why hiring a professional resume writer to nail down and bring focus to those important details is so crucial during the job search. A professional resume writer, doing in depth consultations and using focused work sheets, can help to ferret out that which makes you the perfect candidate for the job.
Well, I've got to go re-tape that umbrella to Louie and make sure the emergency tracking device is secured to his collar so he stays dry and safe when I slam the door behind him.
Cheers Rob