I posted the following Tweet earlier this week: LESS is 'not' always more: provide meaningful, MEATY story content framed in a digestible, 'newsy' style.
Following is the backstory for that assertion:
When you're a career resume strategist, the questions of resume format, resume length and other tactical preferences arise daily. Just this week, I shaped responses to the same ole' questions that regularly stump executive job seekers because of the enthusiastically mixed messages circulating out there by resume professionals, recruiters, hiring managers and others who either write or review resumes (or both).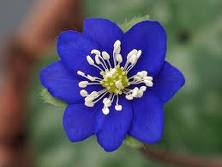 Truth be told, I don't think there's one perfect answer to each of the timeworn questions, but I do offer steadfast opinions based on the belief (and proof of my 13 years' progressive experience helping mobilize job seekers' careers) that is one that entices the reader to need to meet that person.
Two ideals, it seems, permeate social media and other career exchanges on the topic of resume strategy. Choose whichever you find fitting for your writing and communication style, and then toss off the lifelines, hoist those sails and plot your OWN resume course.
Resume Style 1: Robust Word Story comprised of a dozen or more expanded achievements tightly stitched together and highlighted with rich personality hues to create a robust career commentary, often exceeding the subjective 1-2 page length limit, resulting in upward to 3 pages of career story substance.
Resume Style 2: Relentlessly Edited Document that never exceeds 1-2 pages, and pares down language to bare-bone sound bites and lean reading. This type resume, if done well, punctuates career value based on speaking to an attention-deprived audience who are multitasking and perhaps not completely 'dialed in' to any one task at hand.
Though I believe that both types of resume strategy can work, I personally prefer the meatier, content-rich version (#1). My resumes cater to the decision-maker equipped with a several-minute window of time to nourish himself with the word protein that will fuel his company-changing decision with far-reaching, ROI impacts.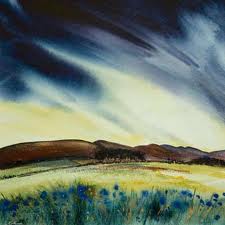 Whichever resume style you choose, keep in mind that you must provide story context — the resume nourishment that moves it from emaciated to muscular. Contextless excerpts of speech, therefore, will erode the results of your resume performance.
In other words, a resume with context is wrapped in the 'before, during and after' environment in which the candidate performed.
Though each reader (hiring decision maker, recruiter, human resources professional, manager, executive, etc.) has his own preferences as to what he likes in a resume, I've found that what visual and auditory message one person thinks he prefers and that which he actually prefers may differ dramatically once presented with a commandingly convincing career story that intermingles the candidate's experiences as a warrior in customer retention, process reduction and revenue/profit mounting that resonates with the target reader's pain.
As well, why I write fleshier vs.  mercilessly edited content is so that my clients' stories are not deprived of the calibrations that distinguish their unrivaled career narrative from the next action-oriented, achievements-laden resume that lands on the hiring decision-maker's virtual desk.
Though some believe that the American attention span is shrinking to the size of a walnut and that anything written beyond the scope of a 10-second attention span will be dismissed, I offer perspective. The brevity of Twitter attracts real-time, speedy, brief interaction, while the appetite for unrestricted communication and an expanded story permeates social media. Conversations extend via links to more expansive blog posts and commentary as well as telephone and email conversations that deepen the conversation story.
Moreover, in my conversations with hiring decision makers, C-level and Board members, executive recruiters and others who are presented with candidate dossiers, once the resume has reached the 'I'm interested stack,' the reader wants a more robust marketing vitae that deeply sells the candidate's value and resounds with the audience at which he aims. This more substantive approach to communication feeds the decision-maker's complex hiring needs.