This post is in response to Hannah Morgan's (@CareerSherpa's) comment over at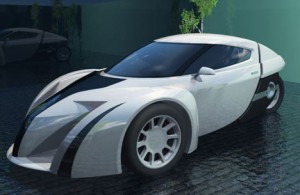 my post, "Resume Is Your Career Heartbeat," where she queries: "Can't one's LinkedIn profile be their resume? Why would an employer need to look anywhere else?"
I don't think Hannah and I are far apart on this resume issue! The vehicles which transport the resume message continue to morph! In fact, the main 'point' I aspire to make is that the resume is a personal marketability document that is meant to show compelling VALUE. The resume, in and of itself, will simply never be 'dead,' as often is alluded to in the vacillating Internet waters.
Often, the resume value premise drowns in a sea of conversation surrounding 'how' a resume should be transported. Just 20 years or so ago, the only vehicle by which a resume could be driven was an electronic typewriter.
Then, a variety of word processing venues developed and led to MS Word documents being the 'standard' vehicle; now, a plethora of venues exist through which to push through resume bits and parts, most of them with their advantages (and limitations) in communicating the vital, naked words that MEAN something to the hiring decision-maker.
In my opinion, it's less about the vehicle through which it is pushed (i.e. Word document, LinkedIn profile, VisualCV, etc.) than it is about the words. And those WORDS must be muscular, value-laden and thoughtful. Rather than a career archive of dates/company names and duties held, the resume is replete with stories that have been parsed based on the target reader's needs (as well as the candidate's most compelling nuances that set him apart!).
That said, though the LinkedIn profile often is a first point of contact when recruiters, hiring decision makers, HR pros, etc. are combing the Internet for a candidate, it currently doesn't substitute for the Word-hosted resume. Not only does LI have its inherent limitations in story presentation and expansion, it also is not yet the industry standard in transporting a 'resume' — Word still is the way to go when emailing a well formatted, content- and design-pithy document. A Word resume also also necessary for downloading into corporate databases, for being keyword-scanned and simply for document filing purposes.
This resume, if done well, is intently and thoroughly thought out through a series of contemplative career exercises, including researching of target companies and personal reflection. This resume is the foundation from which all other resume snapshots and offshoots; e.g., LinkedIn profile, emanate.
Will the resume transportation vehicles continue to morph? Sure, I believe they will! Will social media venues, career messaging websites, clouds, applications, SlideShare, iPads and technology as a whole  continue to facilitate faster, nuanced and more clever ways to move those words? Absolutely!
I still think the bottom line is the linkage of the right words that knit together a resume story fabric that wraps as a cloak to fit hiring companies' needs to weather storms, survive and thrive in a fast-moving but quality-insistent society.