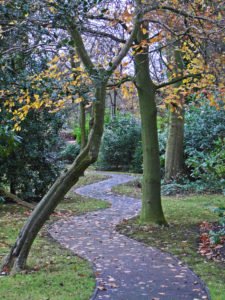 As my career clients emerge from our in-depth introspective process, invaluable insights inevitably flow. A recent such client, who immersed herself in our guided storytelling process, shares 'why' she is glad she did, including the value of tidying up her bunny trails.
—
You'll probably see why I was having a challenge telling my story before working with you — I can go in many different directions, which in some ways, is part of the problem.
After writing this out, I see the importance of summarizing and highlighting the things that tell a story that someone else can understand. Just because my path has been winding doesn't mean I need to take someone else through all the bunny trails.
The hardest questions were: "So what?" "What value does this bring for the next organization?" Zingers! 
Image: Tim Green
---
Ask me about my Starter Kit, designed for careerists wanting to taste test my services. Email me for more information at jacqui@careertrend.net.
I am one of only 50 master resume writers and have crafted more than 1,500 career stories that put "your value into words." My bachelor's degree in writing/journalism allows me to apply a journalist's eye to your career.