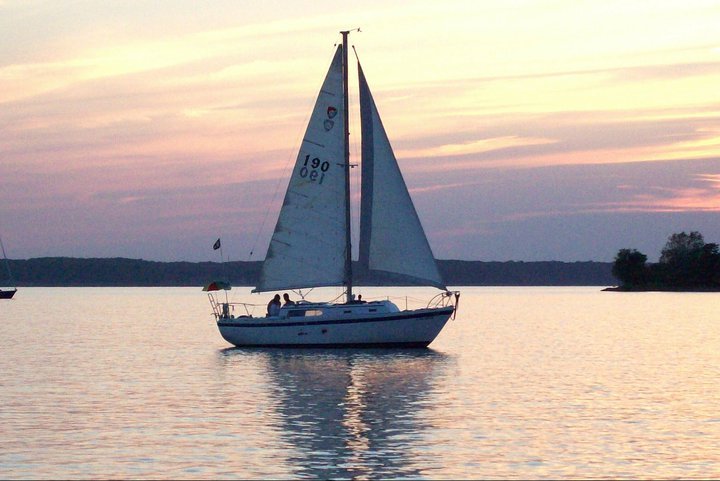 By Jacqui Barrett-Poindexter
Entering into our fourth year of change has been exhaustingly disruptive and exhilaratingly wonderful.
Arm in arm, my husband and I walk closely, planning, commiserating, scheming, doing, hoping and achieving. The path is not always clear, the vision oft blurry, but the "why" is ever present.  We value our freedom; we value opportunities for self expression; we value peace and hope; we value health and vigor; we value solace in the water.
Tomorrow is a new day, and we awaken with optimism, buoyed by streams of sun across our porch, the kind, curious eyes of our Yorkie and kitties, the tranquility of Lake Texoma, peeking over and through the trees.
We stop, breathless, when we find ourselves spinning from the demands of an economy upended only a few years ago, and we regroup.
We celebrate despite our failings; we appreciate successes, perhaps more so because of the hard yards to get there. We humbly realize fate is trumped by an external, higher force, and we loosen our tight grips.
Yet, we always refocus and reenergize, and keep moving.
Sometimes change isn't about having a perfect vision of your outcome, or even how you are going to get there.
As Whitney Johnson asserts in her Harvard Business Review article, Where There's a Why, There's a Way, "Disruption is, by its very nature, discovery-driven. You can's see the end from the beginning when you play where no one else is playing — so you simply start."
Johnson continues, "So what place does vision have in the midst of disruption? When you are young, or when your why is non-existent or has gone missing, which happens to most of us at some juncture in our business or career, it may be that you just need to move forward."
What I like so much about this quote is that I relate, and I imagine many people do. In our country–and world–that has reeled from the quake of economic disruption in recent years, many of us have had to refocus our direction and establish a new vision, moving bravely ahead, one foot in front of the other.
I find it encouraging that if you are firmly rooted in your "why," then you are more likely to stay on the right course. It may be circuitous; the "how" likely will evolve, through the weeks, months and years ahead.
Be patient with yourself, but keep moving and taking action. The energy will propel you through heartache; reasons to celebrate will fill you up just when you are on the brink of despair. Smiles, laughter and soul-nourishing moments are inevitable.