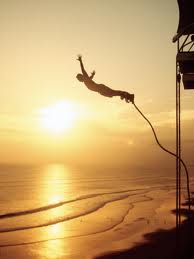 By Jacqui Barrett-Poindexter
While most operators of bungee jumping sites are not typically physics experts, they do rely on tables generated by experts. These tables are used to determine chord diameter and static line length, based on the weight of the jumper and the desired maximum distance of the jump. Most would agree there is no possible way to use one particular length of rope that would be suitable for all jumpers in all situations.
Bungee jumping is a great example of the fact that cookie-cutter strategies are not suitable to all activities or projects.
Resumes are another prime example of this fact. Yet, this idea seems to be constantly challenged. As a professional writer of career documents, I have a particularly difficult time understanding clients who have balked at the length of their resume based on what some third-party advisor has told them.
To read the rest of the story, please following this link for my latest Glassdoor.com post: Expert Advice: How Long Should a Resume Be?