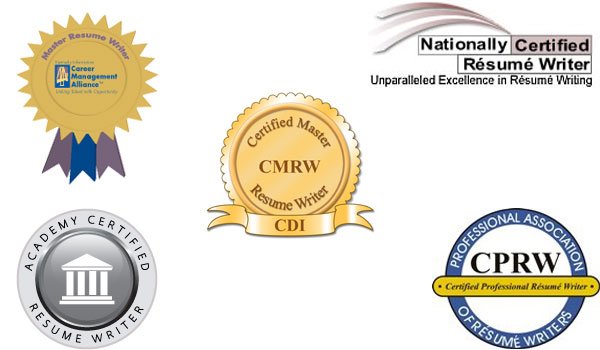 By Jacqui Barrett-Poindexter
"Beware hiring a resume writing amateur.
A professional writer writes full-time and daily, and is well trained and experienced.
Her words elicit a visceral reader response."
The above was a recent status update that I published on Facebook. It resonated with several of my careers colleagues who then added value with their passionate comments.
Owner of The Abundant Success Coach and Executive Resume Writer, Robyn Feldberg, remarked:
"Amen, Jacqui, and if I may add –
"A good resume writer is expensive; a bad one is more expensive."
In my 14 years' professional resume writing experience, this theme resonated, as I continually have met with and resurrected resumes for clients who have worked with less than stellar resume writers on this crucial career dossier.
These assertions, therefore, beg the question:
"What makes a good resume writer?"
Like many people, I have a strong opinion.
I'll offer what I believe are 6 key traits that define a 'good resume writer.' If you are considering hiring and partnering with a professional resume writer, perhaps this list will help you more easily identify your best-fit writer.
A good resume writer …
1. Writes resumes full-time, and is a 'writer.' Though I intuitively weave interview prep and career 'coaching' into the resume process, my primary niche (and business bread and butter) is resume WRITING. I spend an inordinate number of hours peering at Word documents on my MacBook Pro, unscrambling word stories from 25-page executive preparation worksheet puzzles, and shaping elegant and powerful career stories.
It just so happens my bachelor's degree is in writing, with a journalism emphasis, but that isn't necessary to be a good resume writer. The point is, a writer WRITES, and she not only has a knack for writing, for the English language and for evoking emotion with her language skills, but practices and hones her abilities daily.
2. Is scientific in her approach. She analyzes your unique situation, performs extensive research through an interactive question-and-answer process with you and assesses the results. She then experiments with a blend of colorful, yet pragmatic and professional words, formats and strategies until she arrives at the perfect career resume chemistry. Her word strategy will elicit emotional responses from the targeted readers (aka, people who have an influence in hiring you!).
Careers industry icon, Executive Director at Worthington Career Services and Certified Professional Resume Writer Janice Worthington, expressed the confusion and dismay created when careerists and job seekers solicit resume-writing expertise from resume writing nonprofessionals:
"I have spent a lifetime with disappointed job seekers
because their buddies (from recruiters and HR managers to senior execs and grandmas) wrote resumes with murky strategies."
Resume writers are trained and experienced in content and strategy development. We are centered on perfecting stories that grab – and maintain – attention. Ask any successful resume writer, and she'll tell you her work has never been shunned by an interested decision-maker because it was one line, one bullet point or one page longer than the self-appointed experts' assertions.
3. Is not solely focused on keywords and resume length and doesn't cater her writing (just) to recruiter preferences. Keywords, intuitively woven into the resume are vital, particularly for job-board and corporate career website ATS systems and human eyes initially scanning your document.
However, emphasizing mass distribution and scanning tactics in your career search is career limiting. Propel your search through targeted, strategic activities aimed at hiring decision makers. Think networking, LinkedIn, social media and company research to garner attention. My friend, Barb Poole, president and founder of Hire Imaging, LLC, and a Certified Master Resume Writer, wrote an excellent post regarding resume networking strategies in this blog post: Are you needlessly stuck in your job search?
As well, remember, the odds of a conversation with a recruiter landing you a job are about .0035%. As well, their requirements are focused primarily on employer wishes and 'not' your needs!
Employers employ recruiters (job seeking candidates do not employ recruiters); as such, recruiters' desires to quickly shorten their fat stack of resumes to a manageable bite size means they seek to 'weed you out' versus retaining your resume. It's a 'pain management' technique, and certainly makes good sense for the recruiter.
4. Is Your Marketing Agent. While ardent in creating a career marketing message that is steeped in value and in harmony with the prevailing preferences, a good resume writer understands that career marketing is JUST that, marketing, and it both bends, and breaks traditional writing rules, and leaves some prevailing opinions in the dust.
To this end, a good resume writer focuses energies on what is in YOUR best interest to market you, even when this means 'breaking' recruiters' resume rules. Moreover, we can also help you with adjusted resume versions, aimed at recruiter and other gatekeeper needs, to ensure your arsenal is fully equipped for all scenarios.
My colleague, Rosa Vargas, Master Resume Writer, and owner of of Career Steering, said it best recently:
"About recruiters, recruiters tend to dislike all the strategies we as resume writers implement to sidestep potential negatives, including elaborate formats. But these strategies work and employers like to be wooed!"
She continues on by explaining that resume writers must continue putting their signature on resumes, to make them 'pop' in order to help job seekers differentiate themselves and make an impression.
5. Continually is learning. For each career writer, continuing education will be defined differently. For me, continuing education involves professional organization membership and active contribution on committees and boards. Many of us also have earned resume-writing-specific certifications. Find someone who clearly cares enough to not only stay current on job search and resume trends, but who aspires to better themselves, on YOUR behalf. They are never fully satisfied with the results of their last resume project, and always are wanting to grow and stretch.
6. Eschews the idea of resume 'refreshes and updates,' when what you really need is a newly transformed career positioning document. She knows that resumes are tailored strategies and not tweaked updates of an outdated, unkempt and often amateurishly written resume.
Bottom Line
While trusting your instincts is generally a good rule of thumb, you may also need to get uncomfortable when hiring your professional resume writing partner. The world wide web has spawned a plethora of resume writing experts in the past few years, many who gain notoriety by espousing unfounded, career-limiting rules.
Instead, do your due diligence, research and partner with a true resume strategist and passionate writer who will harness the words of your career into a vigorous, compelling story that provides the career gains you deserve!