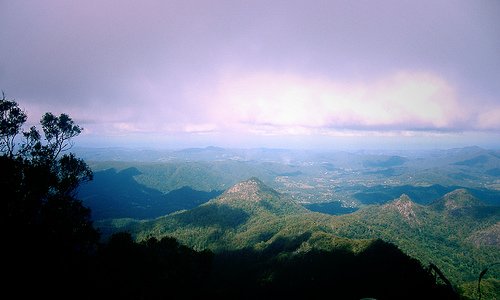 By Jacqui Barrett-Poindexter
Goodbye sugary treats, hello fitness.
This Friday, June 1, Rob and I begin phase 2 of our fitness initiative. We launched phase 1 on Jan. 2, after the Christmas and New Year's festivities. I wrote about that here: "Weighing in: 3 Job Search Fitness Tips."
As five targeted months wrap up, and after shedding 21 pesky pounds, I feel great: more energy, increased focus, boosted optimism and, well, decreased angst when viewing a full-length reflection in the mirror. My wardrobe is renewed as I slip into previously outgrown sundresses that had been hanging dejectedly in my closet.
But I'm not done – "we're" not done. (SHUCKS!)
While January's hit-it-hard, focused eating plan continued for several months, and led to new habits that now guide us through our day-to-day, and while we now have accepted – embraced even – that working out five days per week is our new norm, we haven't climbed to the pinnacle of our mountainous fitness goals.
In fact, we may never reach our pinnacle, as our bodies and minds are dynamic, ever evolving.
REST BREAKS ARE GOOD, BUT MARATHONS REQUIRE WE KEEP MOVING AHEAD
That said, for well over a month, we've been in maintenance mode, and it's been fun – wine and treats on the weekends; evening snacks that tickle our taste buds. Perhaps we needed the break from the scale and the measuring tapes and the caloric strictness (and I use the word 'strictness' with affection, as I think we were craving the discipline required to better our physical and psychological well-being).
Now, with Robert's prodding and encouragement, we embark on phase 2. I must admit to being a little slow to adopt his enthusiasm, but a couple of days after his suggestion, I'm all-in, with both feet, as they say. This fitness thing is a marathon, it seems.
We'll use the next several days to reinforce the idea and to map out our transition, which will include a stricter food, libation and exercise plan over the next 30 days.
WE HAVE A PLAN, AND A DATE FOR OUR NEXT MILESTONE CELEBRATION
We're resolute that the next tip of the scale will show desired results. For me, the plan means casting off another 12 pounds and weaving in a new toning/sculpting routine. While it's not all about the pounds lost, I know that while I'm building muscle, I also need to trim weight. It is what it is, and I'm carrying more weight than my frame needs. At some point, I'll be in weight loss maintenance mode; I just want to get there, and I'm not there yet!
Once we've hit the 30-day timeline and results milestone, we'll celebrate! And not just with food, but with some already planned tangible rewards to help mark our success.
As a professional career storyteller who works with clients experiencing career and life change anxiety every single day, I can tell you that the excuses for not wanting to move forward and the feelings I'm undergoing to morph my lifestyle and my physicality mimic many of those my clients must feel. Here are just a few takeaways:
Excuse: I Don't Have the Energy. I want to be healthier, slimmer, leaner, more energetic and sharper of mind. I want MORE. However,  I don't have energy to focus on a health and weight loss plan, or in this case, to KEEP focusing on it to the degree to move to a whole new level. It will mean feeling hungry and weak when I'm hunkered down and needing my strength to focus in on a marathon writing project. I can't afford to slow down my work productivity. As such, I can't afford to focus in on me, right now.

Debunking This Excuse: Done well, a health and weight-loss initiative will actually skyrocket your energy and boost your focus. It did for me. Cutting out processed sugars, increasing fruits and vegetables, ingesting appropriate amounts of lean protein, fish and other foods and supplements is amazingly transformative to one's psyche and energy. As well, daily, sweaty exercise routines add value and energy each and every day. Hands down, this is one of the best changes I've made to my 48-year life. I never, EVER regret executing on this plan. There's always an immediate return. I know this, and I know deep down that going to this next level will only enhance my already solid results.
How This Applies to Careerists and Job Seekers: The intellectual exercise that focusing on your next career move requires will drive near instant results, so don't wait! By this, I mean apply a process-focused, disciplined approach to vetting out your next career steps (researching companies, cutting out unfocused efforts and zeroing in on the right position opportunities), and you'll net results, some of which will include less spinning of your wheels and wasted time/energy. And don't stop there. Once you've reached one goal, keep climbing! Your career is dynamic; it's not a one-and-done deal!

Excuse: I Don't Have the Time. I really wish I could spend an hour a day focusing on my body and fitness. However, I don't have time to focus in on this type of effort. An hour of exercise EVERY day when I should be working 24/7 to take care of my clients' needs and deadlines is not feasible. Not only will my clients be disappointed, but I also will lose financial ground, and my business will suffer.

Debunking This Excuse: For every hour of exercise, I am now convinced that I gain a couple of hours (if not more) productivity in a given day. I'm so much more clear-minded and sharp in my decision-making after having moved my muscles and cleared the morning cobwebs from my head. My writing creativity often explodes, and my interactions with clients and prospective clients are more vivid, more supercharged. I actually am providing increased value and service to my clients and gaining more financial ground in my business.
How This Applies to Careerists and Job Seekers: So many careerists drag their feet when considering investing time and resources in a career portfolio and job search strategy. While I wish I had embarked on this health initiative 10 years ago, it's never too late to start. Today is the day! By doing so, you won't spend another day wallowing in career stagnation; in fact, the gains you will feel immediately will prove the value of continual career management. The initial introspection you undergo (if conducting career change methodically and purposefully, perhaps even by employing a career resume story writer / strategist) will uncover a-ha results as well as help you clarify and act upon your next steps and hopes and dreams. It will help you quit winding around in career search circles, directing you on a more focused path.

Excuse: I Simply Don't Want to Do It. (I work hard enough already.) But I just want to go on living my life this way. I enjoy my long mornings, stepping up to my TweetDeck with a cup of coffee and planning the day the way "I" want; after all, I work hard enough already. Adding another layer of discipline sounds really unfair.

Debunking this excuse: Before embarking on this fitness journey, I wasn't enjoying my life as fully as I thought. I was tired more, and I endured more headaches and unfocused thinking. My sleep was more fitful, and my optimism waned from time to time. Weeding out the food comas induced by mac'n'cheese or tuna helper dinners, and replacing with food and nutrition fuel as well as rigorous exercise, I reclaimed a stronger body, and I am essentially a more optimistic, forward-looking individual.

How This Applies to Careerists and Job Seekers:  Career management is so much more than just going to work every day and doing a good job. It is about working out your career muscles; creating a plan of action to move to that next level within your current organization or transitioning your talents into a new company. You will find that once you add career propulsion planning to your routine that it will be rewarding and an energizing way of your career life.
Take charge of your career health today. It starts with your decision to get career fit and take the first step. Consider hiring a career strategist to help steer you through the maze. Write down your ultimate goal or goals and then work backward to create an action list. Like eating an elephant, execute this initiative one bite at a time! Just 'do it!'