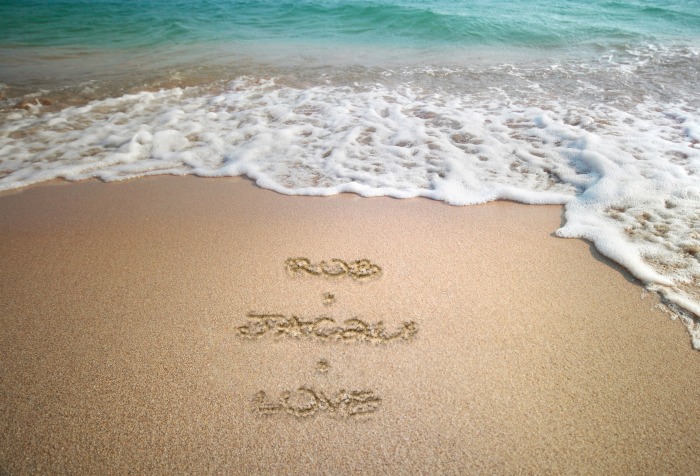 Life As We Live It Now
Winnowing our waistlines and nourishing our marriage, we forge ahead, rooted in strength and hope. Our landscape includes tree-lined, winding roads punctuated with eclectic cabins, tiki huts, grazing horses, cattle and chickens. Pelican's Landing is hoisted above a sprawling sailboat marina one and a half miles from our driveway, and Lake Texoma shoreline, within walking distance, beckons.
Our intention was to live here one year before journeying on to the Florida coast. Three years after our site visit (November 2010), we remain, imbibing the Texas sun, residing in our two-story cabana and contemplating a robust future.
Regularly drenched with sweat, we're drawn to soaking our bodies in the lake during triple-digit summers — Texas has delivered on its heated reputation. Sweltering summer days inspire sunrise sails and languid backstrokes to cool hot skin and soothe weary souls from economic and personal machinations.
Our home, illuminated by a self-defined nautical theme, is draped in rambling porches that bear witness to sunrise coffees, sunset cocktails and whoops of laughter. We've grazed on striper, catfish, shrimp, grilled steaks, Doritos and spinach dip. Tropical spirits have flowed, as have deeply felt conversations with friends and family where we contemplated frustrations, successes, passions and solutions regarding POTUS, the economy, freedom, joy and growing older.
We've pounded out word stories, negotiated service and product sales and drawn our living from intellect and emotion as well as the rich, North Texas soil that appends an 89,000-acre lake that we now claim as home.
We've introspected, laughed, shed tears, fought, hugged, been brought to our knees and been shaken to the core. We've pumped our fists, been humbled, been empowered, revived and thrived, and we've celebrated. We have rejoiced in our five-year marriage; made merry on my 50-year birthday; ceremonialized and wept wrenching tears for the loss of Louie; honored the arrival of feline orphans through daily care-taking; and celebrated and embraced friend and familial relationships that imbue gray days with bursts of color.
Sails unfurl, motors hum and music heaves emotion across the air, across the water, as we continue to make way.
[Kindly don't leave; there is more to the story if you scroll down.]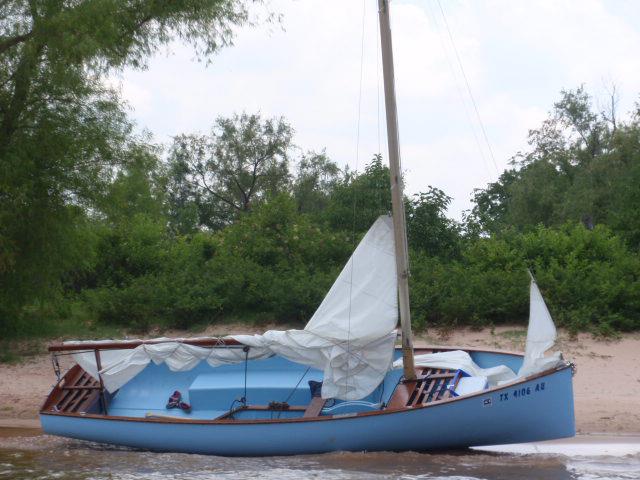 We invested in this little sailboat during our first season here and affectionally dubbed her, Havana Daydreamin' after one of our favorite Jimmy Buffett songs.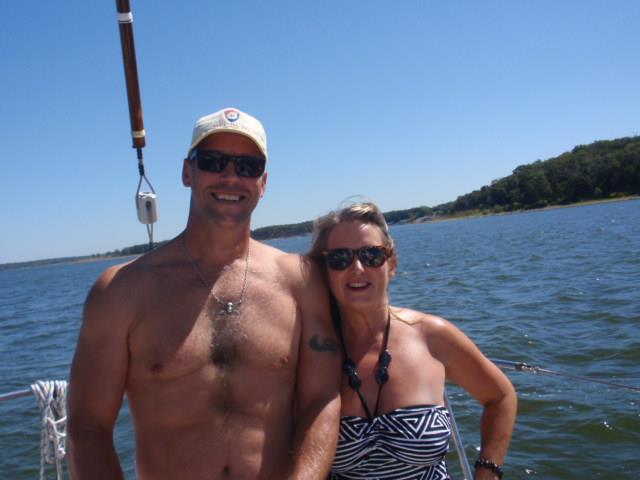 Capt. Rob and me, in our happy place, Sea'sing the Day.

 ***
The Prequel to Our Move
My husband called me a 'home-girl' when we dated. There was truth to that; although, over the years I have traveled the world. Most of my international trips occurred between the ages of 9 and 25, during which I voyaged to England, Italy, Portugal, Germany, Hawaii, California, New York, Texas and beyond. My dad was a TWA inspector, and we were blessed with many globetrotting benefits.
I love adventure, but always had returned home to the comfort and nourishment of Kansas City, with its Midwest charms, big-city-in-a-small-town personality, and robust circle of family and friends. I also think that traveling so much at an early age unraveled some of the mystery of 'other cities' and relieved the compulsion some young people feel to move away after college graduation.
That said, picking up stakes and moving with my husband to North Texas in the spring of 2011, unnerved my home-girl sensibilities while also tapping into a spirit for adventure.
While downsides of rural, unincorporated living exist in small number, I often and gratefully am overwhelmed by the many upsides: the tranquility, the access to a very large body of water, 12 marinas, multiple resorts and campgrounds, the like-minded and fun-loving other souls who've carved out their little niches here, the absolute, unfettered availability of a sailboat or power boat and much more.
How This Relates to Careerists and Job Seekers
As I work alongside careerists in my day-to-day, I often encourage their confident introspection in unwinding their own thoughts to derive life-changing career decisions. What, ultimately, are the cultural traits that may make you (and your family) happiest when considering your next job, next company, next geographic move? The obvious answers are not always the ultimate 'right' answers.
Now, before you leave, please enjoy this brief sailing video, joining us in one of our more lighthearted moments here on the banks of Lake Texoma, Texas!